Your people crave more quiet time to spend with God and a sweetly inviting daily devotion is perfect for that.
Perfectly Prepared For Ministry Outreach!
Whether you want to use these devotions to serve the people you already know – or share them for ministry outreach, we're thrilled to know we're saving you time and supporting your mission to love on others.
This Bundle Covers An Entire Year!
That's right, we've bundled the first 12 month of devotional sets we've released into one large package!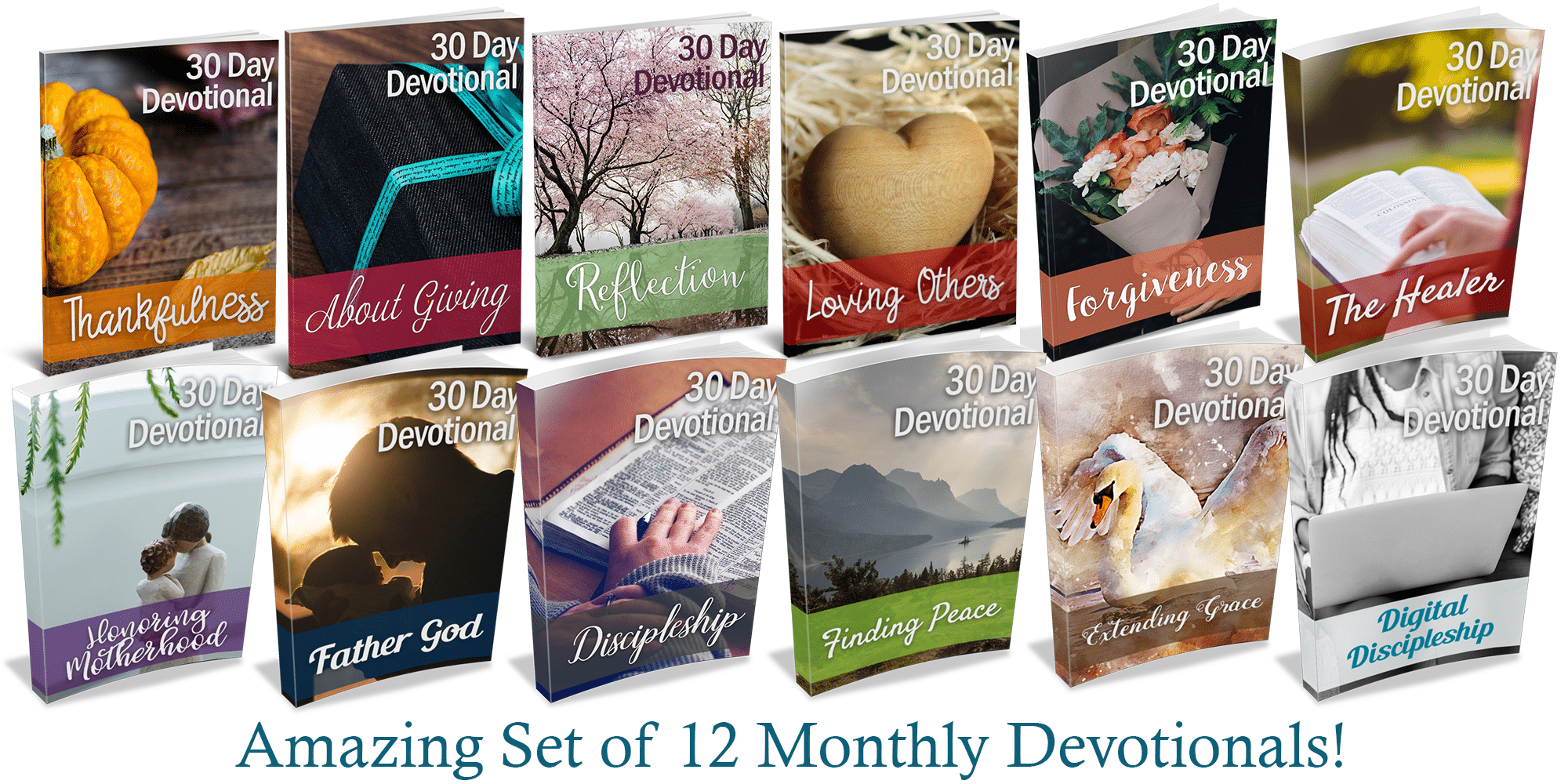 Imagine all you can do with this massive pack of content!
Use them on your blog, offer as inspiring social media content, share in an email sequence or offer the entire set as a download.
The Devotion Themes: 
Reflection (January)
Loving Others (February)
Forgiveness (March)
The Healer (April)
Honoring Motherhood (May)
Father God (June)
Discipleship (July)
Finding Peace (August)
Extending Grace (September)
Digital Discipleship (October)
Thankfulness (November)
About Giving (December)
All come with full rights to edit as you wish, you can be as creative as you like!
Are you unfamiliar with PLR? Learn more here.
Devotions Are A Minimum of 225 Words Each
Provided As Editable Word Documents
Daily Social Friendly Title Images Provided (JPG & Editable PSD Files)
Example Devotional From Forgiveness:
A Heavy Load

"Therefore, if you are offering your gift at the altar and there remember that your brother or sister has something against you, leave your gift there in front of the altar. First go and be reconciled to them; then come and offer your gift." – Matthew 5:23-24, NIV  

A seminary professor had a habit of starting each new semester the same way. He would pass out a bag to each of his students. At the front of the room, he had a large bin filled with hundreds of baseballs. 

He would invite all of his students to come to the front of the classroom. Then he would hand out markers. He instructed each student to write down every wrong they'd ever suffered. 

When they were finished writing, they would put the baseball into their bag. After they were finished, the professor looked at the class, "Now, I want you to carry these bags everywhere you go until our next class. You take everywhere, from your dorm to the cafeteria to your job. Keep it with you always." 

A week later, many of his students arrived with their bags. The professor pointed to a young man in the first row. "Tell us about your week…how do you feel?" 

The young man sighed, "Tired. Lugging that thing around was exhausting. My neck ached from it."  

The professor nodded, "That heavy bag represents unforgiveness. Every time, you hold onto a wrong, you add weight to your bag, and it's a weight that God didn't intend for you to carry."    

God, help me to put down the load I've been carrying. I don't want to hold onto unforgiveness. Show me how to release this burden so I can walk in freedom and healing. In Jesus' name, Amen.  
These devotions are a wonderful addition to your faith based content plans.  Use them to encourage others and spread God's Love, Grace & Mercy far and wide!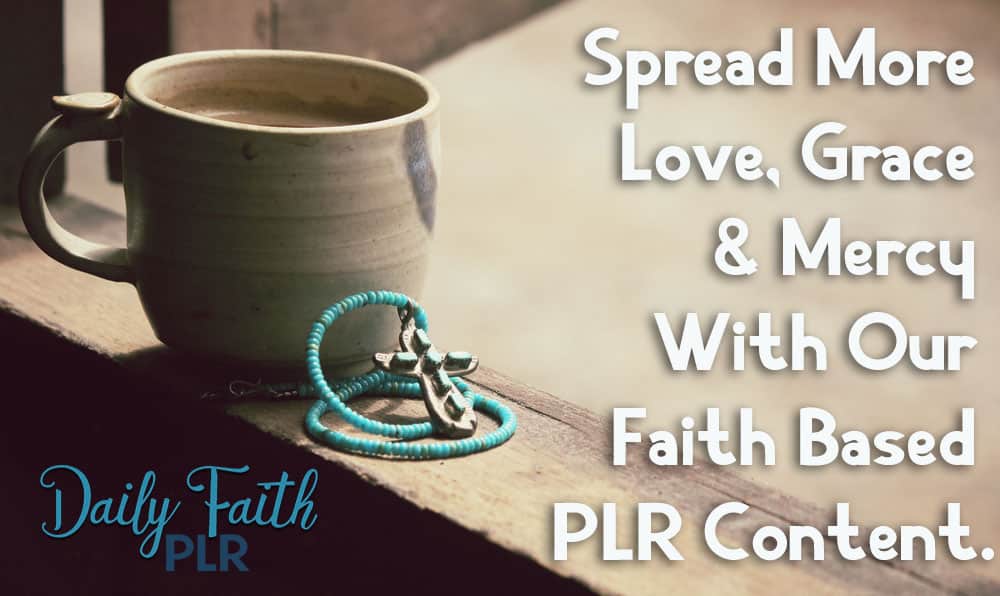 If you purchase these packages individually, you'll pay $14.97 each, spending a total of $179.64 – but with this bundle offer you'll save over $100!
Pay Only $79.00 Now!