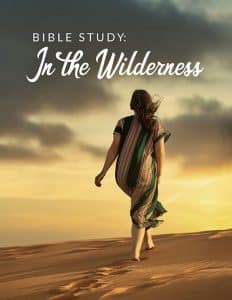 Introducing Private Label Rights to a Bible Study: In the Wilderness.
The study includes six full lessons. You'll invite your people to dig into the Word, write in response to their readings, understand more about how God is with them in difficult times and journal their reflections.
With full PLR rights, you can edit/adapt the study materials to suit your personal perspectives, add your own stories, whatever you wish.
Use it to offer a six week bible study program or offer it as a self guided journey. It's always up to you!
With full rights to edit as you wish, you can be as creative as you like!
Are you unfamiliar with PLR? Learn more here.
9,675 Total Word Count – Workbook (Editable Word Document)
eCover Images Provided (JPG & Editable PSD Files)
Excerpt from Lesson One:
What is a wilderness and the purpose of a wilderness?
There are many topics in the Bible, but none probably as telling and inciteful to your growth as a Christian as the topic of the wilderness. Every Christian has a period of time in their walk where they will experience a wilderness season. This might be a time where you feel spiritually dry and alone. You might feel as though your prayers are not being heard and you wonder if God even knows your name.
This is a time where many ask God, "what is going on?" You may even ask God "where are you?" because God seems far away, and you feel like the promises that He has given you are going in the other direction.
The wilderness is a hard place. But it's a very crucial part of our lives, even though it's one that can bring much pain. As a believer, you are invited to know that even though a wilderness season may feel terrible, lonely, and full of despair, God is with you, and He desires that the wilderness work for your eternal good. He has designed it to work this way in the believer's life.
The wilderness is a time where many are tempted to give up, quit, cave in, or even possibly sin. Sometimes the wilderness is characterized by a season where God gives you what you need, but not necessarily what you want. To reap the benefits of a wilderness season, you are encouraged to understand its nature and purpose and how to survive it.
Before you learn what the wilderness is formally, let me share with you what the wilderness is not.
First, the wilderness is not God punishing you or God disapproving of your life.
Second, it is not God abandoning you.
Third, it is not God putting you on a spiritual shelf or ignoring you until He's ready to use you in a greater way.
Fourth, the wilderness is not defeat or loss of any kind.
So, what then is the wilderness…
Peek at the Bible Study!

This Bible Study is a wonderful addition to your faith based content plans. Use them to encourage others and spread God's Love, Grace & Mercy far and wide!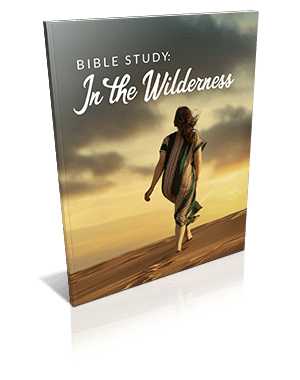 Pay $29.00 Now