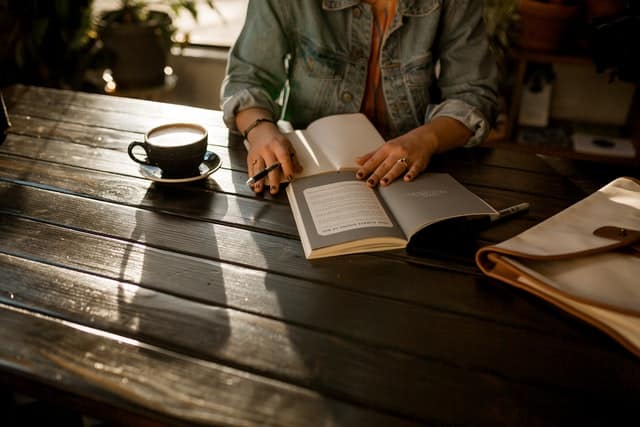 Introducing a 30 Day Devotional Set About Reflection.
Your people crave more quiet time to spend with God and a sweetly inviting daily devotion is perfect for that. 
Perfectly Prepared For Ministry Outreach!
Whether you want to use these devotions to serve the people you already know – or share them for ministry outreach, we're thrilled to know we're saving you time and supporting your mission to love on others.
With full rights to edit as you wish, you can be as creative as you like!
Are you unfamiliar with done-for-you content? Learn more here.
Devotions Are A Minimum of 225 Words Each
8781 Total Word Count (Editable Word Document)
Social Friendly Prayer Images Provided For Easy Social Sharing (JPG & Editable PSD Files) 
Example Devotional From This Set:
Is My Sin Too Great?

"Have mercy on me, O God, according to your unfailing love; according to your great compassion blot out my transgressions." – Psalm 51:1 NIV

Tyler's grandmother raised him in a rough neighborhood. She urged him to stay in school and not get involved with the local gangs.

But Tyler was eager for the affection and protection of family that a gang leader promised when he was recruited.

One day, some of the guys decided to rob a bank. During the robbery, one gang member shot a security guard. Tyler stayed behind in an effort to save the dying man but it was too late.

That's how Tyler found himself serving life in prison at only nineteen. A few months into his stay, his grandmother's church organized a prison ministry. The church group would share the Word of God with the inmates and encourage them each week.

At first, Tyler attended the meetings because it gave him an excuse to be out of his cell for an extra hour. But the more he listened, the more curious he became about Jesus. 

He began to ask his grandmother's pastor questions about God, how he had designed the world, and what it really meant to be a Christ follower. The other man listened patiently and answered Tyler's questions. 

One day after the church group had shared Psalm 51, Tyler asked, "Is my sin too great? Can God forgive even me, the murderer?" 

The pastor smiled and shared the story behind that chapter of the Psalms. "It was written after David had an affair with a married woman. When he discovered she was pregnant, he had her husband killed in battle. Yet God still forgave David when he confessed his sin. There is no sin so dark that the blood of Jesus cannot cover it." 

When Tyler heard this, he decided to become a Christ follower, too. He prayed with the pastor, gratefully accepting Christ's gifts of forgiveness and eternal life. 

God, thank You for Your forgiveness. Thank You for having mercy on me. Please blot out my sins and help me to walk in Your ways. In Jesus' name, Amen.
The Devotional Titles:
How You See God
Is My Sin Too Great?
Reflecting on Your Identity
When You Lose Something Precious…
He Delights in You
When Trust Is Hard
Child of God
Seek His Face
Unexpected Detours
The Perfect Parent
When You're Blessed with Abundance
The Family Legacy
Teacher at Heart
Creating a Network of Love
A Firm Foundation
Tracing Your Family Tree
Under the Stars
Loving His Community
Pray On-The-Go
Change of Plans
Remembering God's Goodness
No Dropped Stitches
Living in Between
New Every Morning
God Reigns
Extending a Warm Invitation
A Bold Decision
Led by the Spirit
My Cup Overflows
New Places
Brand New in 2022: Social Friendly Prayer Images!
Each of the devotions has a prayer included and we've turned them into beautiful images you can use in a variety of places. With the included Photoshop files you can add your own branding if you wish – or use the JPGs as is.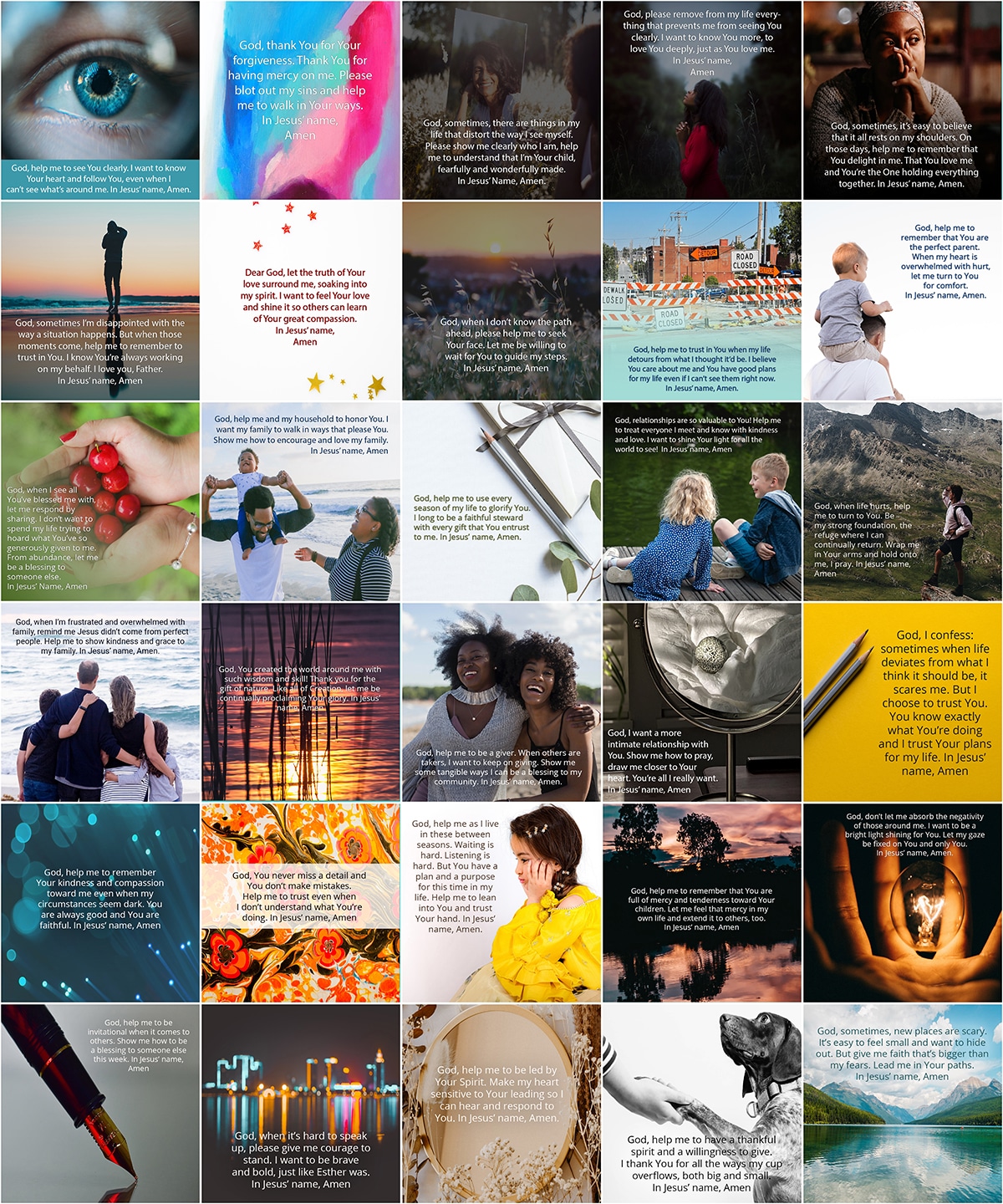 These devotions are a wonderful addition to your faith based content plans.  Use them to encourage others and spread God's Love, Grace & Mercy far and wide!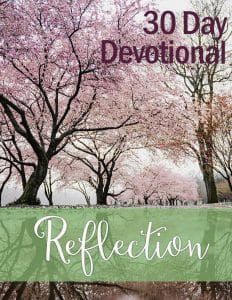 Pay $29 Now

Say Yes To Our New Canva Templates Upgrade Option – Only $19 More!
We've taken the complete set of devotions and moved them into two beautifully designed Canva Templates, giving you two design choices to work with – saving you hours of administrative and design time! Check out how wonderful they look all set up for you, ready to customize in your own Canva account when ready!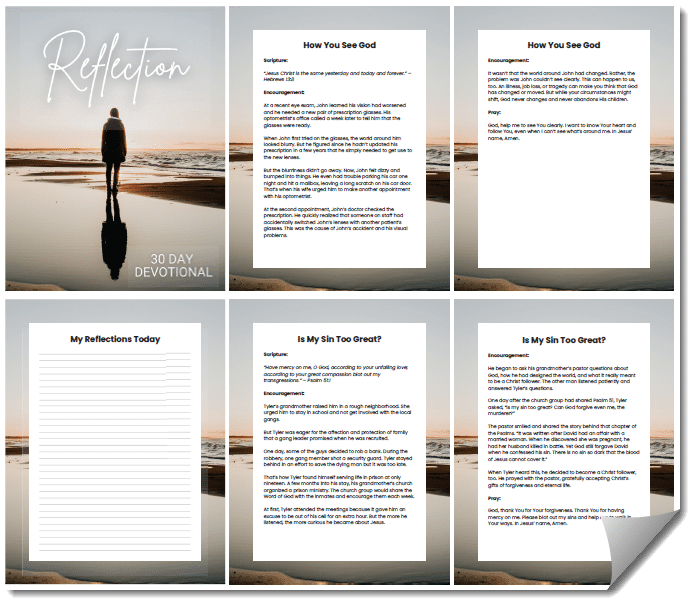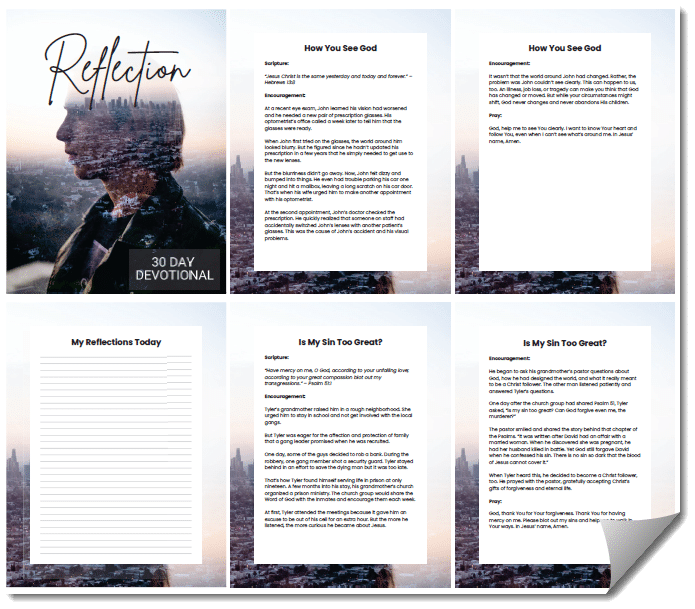 With our Canva Templates you are minutes away from adding your own content, whether you want to have an page about you or a closing call to action, it's so easy to duplicate a page and create exactly what you want.

What Can You Do With Our Done-For-You Content?
Create encouraging blog posts that support your community.
Create ministry branded ebooks to dig deeper on important topics.
Share prayer and journal prompts to support others as they grow in faith.
Offer ministry branded scripture memory tools to tuck more of God's Word into hearts and minds.
Share more encouraging messages and inspiring images on social media.
Add Biblically based content to email newsletters, saving so much time!
Offer a daily devotional by email or texts.
Run a devotional Facebook Group and create a warm space for spiritual growth.
Record the content as spoken word podcasts and reach more people on audio platforms.
Record the content in videos and expand your ministry presence on YouTube.
Add more meaningful content to the weekly church bulletin.
Support Pastor's desire to stay in touch and uplift their church family with regular messages.
Offer self-paced bible study resources or run a group bible study.
You can leverage these resources to mentor/disciple one on one.
Any of these ministry tools can be published as inspiring printables.
Create beautiful and inspiring ministry merchandise.
Our 7 Day Easy Guarantee
We stand behind our products with a 100% satisfaction guarantee. You may request a refund on any product you purchase at Daily Faith within seven days of purchase and it will be given without delay or question.
Say Yes To This Devotional Set!