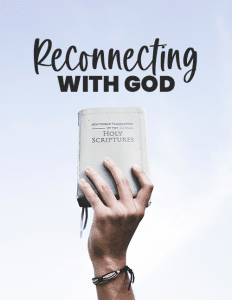 Introducing a Done-For-You Ministry Tool: Reconnecting with God.
Spiritual drift. A spiritual infection of sorts that creeps in on the believer if they are not careful. Drift happens when you take your eyes off Him. It creeps in when you are not totally focused on Him and His love for you. When the world comes into focus and that focus begins to fill your heart full of the world's cares, spiritual drift is on the horizon.
But there is a way back. Spiritual drift is not your final destination. The Christ your heart loved is still there. His promises for you are never removed. There are clear paths to restoring that first love. Drift is just a season you can recover from and get back on course
Use this content on your blog as a set of articles, in an email sequence or offer the Report as a download gift for new subscribers.
Topics included:
Reconnect with His Love
Reconnect with Prayer
Reconnect with the Word
Reconnect with Church
Reconnect Goals
With full rights to edit as you wish, you can be as creative as you like!
Are you unfamiliar with done-for-you content? Learn more here.
2,382 Total Word Count – Report (Editable Word Document)
eCover Images Provided (JPG & Editable PSD Files)
5 Social Graphics (JPG, PNG & Editable PSD Files)
Peek at the Content:
Report: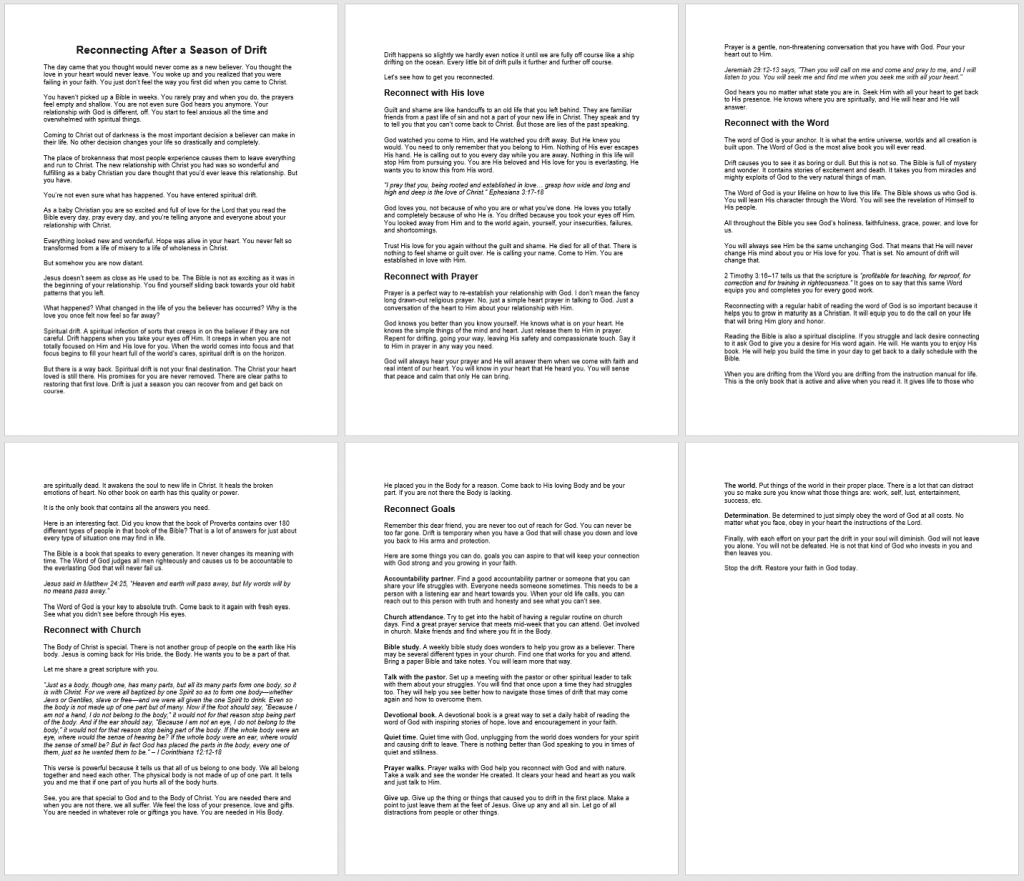 Example Excerpt:
As a baby Christian you are so excited and full of love for the Lord that you read the Bible every day, pray every day, and you're telling anyone and everyone about your relationship with Christ.
Everything looked new and wonderful. Hope was alive in your heart. You never felt so transformed from a life of misery to a life of wholeness in Christ.
But somehow you are now distant.
Jesus doesn't seem as close as He used to be. The Bible is not as exciting as it was in the beginning of your relationship. You find yourself sliding back towards your old habit patterns that you left.
What happened? What changed in the life of you the believer has occurred? Why is the love you once felt now feel so far away?
5 Shareable Graphics: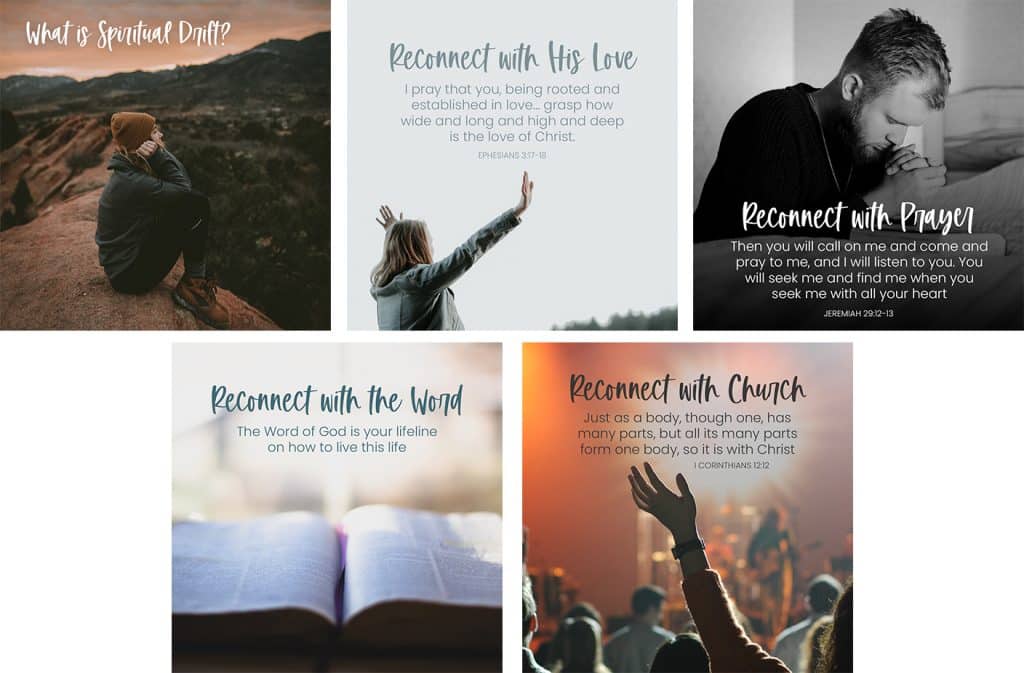 This mini report is a wonderful addition to your faith based content plans.  Use them to encourage others and spread God's Love, Grace & Mercy far and wide!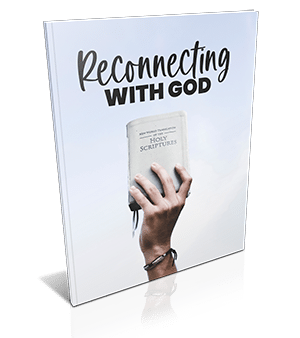 Only $14.97 Today!