Introducing a Done-For-You Ministry Tool: A 21 Journal/Prayer Prompts: A Season of Rest.
Are you tired, weary or burdened with the challenges of this life? Are you longing for a time of rest?
Well, here's the kind invitation from Jesus which is recorded in Matthew 11:28-30 (NIV) where he is encouraging you to embrace this season of rest.
He says:
"Come to me, all you who are weary and burdened, and I will give you rest. Take my yoke upon you and learn from me, for I am gentle and humble in heart, and you will find rest for your souls."

-Matthew 11:28-30 (NIV)
As you work through these 21 journal questions and prayer prompts, our hope and prayer for you is that you will experience a season of rest. May you find joy and comfort in the loving embrace of the Savior who is eager to lift your burdens.
Perfectly Prepared For Ministry Outreach!
Whether you want to use this to serve the people you already know – or share them for ministry outreach, we're thrilled to know we're saving you time and supporting your mission to love on others.
This is a combined package of Canva Templates and Word Documents designed to help your community through journaling and prayer.
The package includes:
Blog Post – A Season of Rest (470 words)
Canva Template – 21 Journal/Prayer Prompts: A Season of Rest
Canva Template (Content Upgrade) – "My Soul Finds Rest in God. -Psalm 62.5" Poster
Canva Template – Free Gift Graphic to Promote Content Upgrade
Canva Templates – 1 Social Shareworthy Graphic in 3 sizes for Facebook, Instagram and Pinterest
Are you unfamiliar with done-for-you content? Learn more here.
Peek the Contents:
Blog Post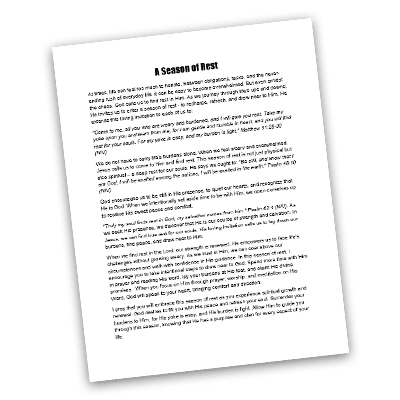 Because blog posts should always have an attractive image included, we've crafted One Social Friendly Graphic in 3 sizes (for Facebook, Instagram and Pinterest), to compliment the written content and make your post more shareable. Each one is a separate Canva Template for easy use.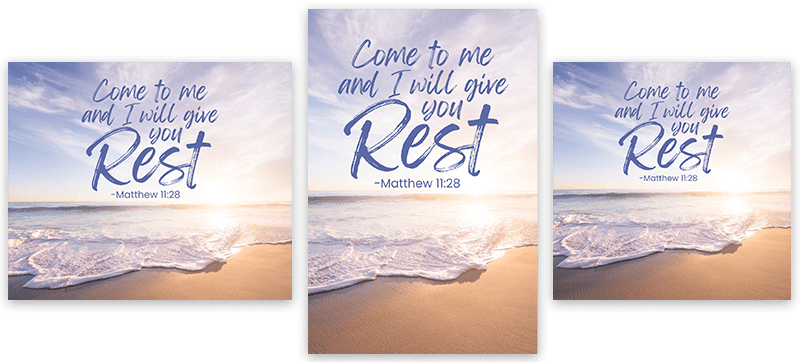 Images come with a Canva Template link to edit as you wish! 
We've included a Content Upgrade (8.5 x 11 Poster) to help grow your list!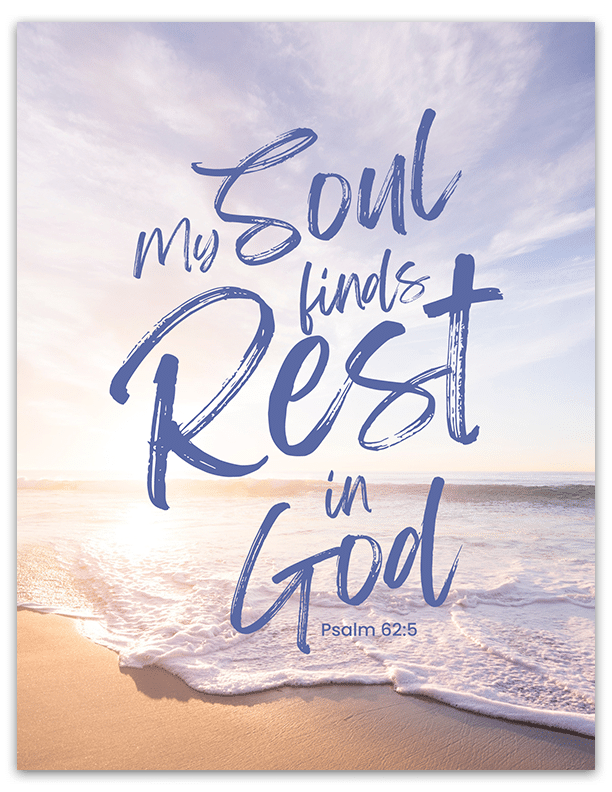 And a handy graphic to promote your content upgrade.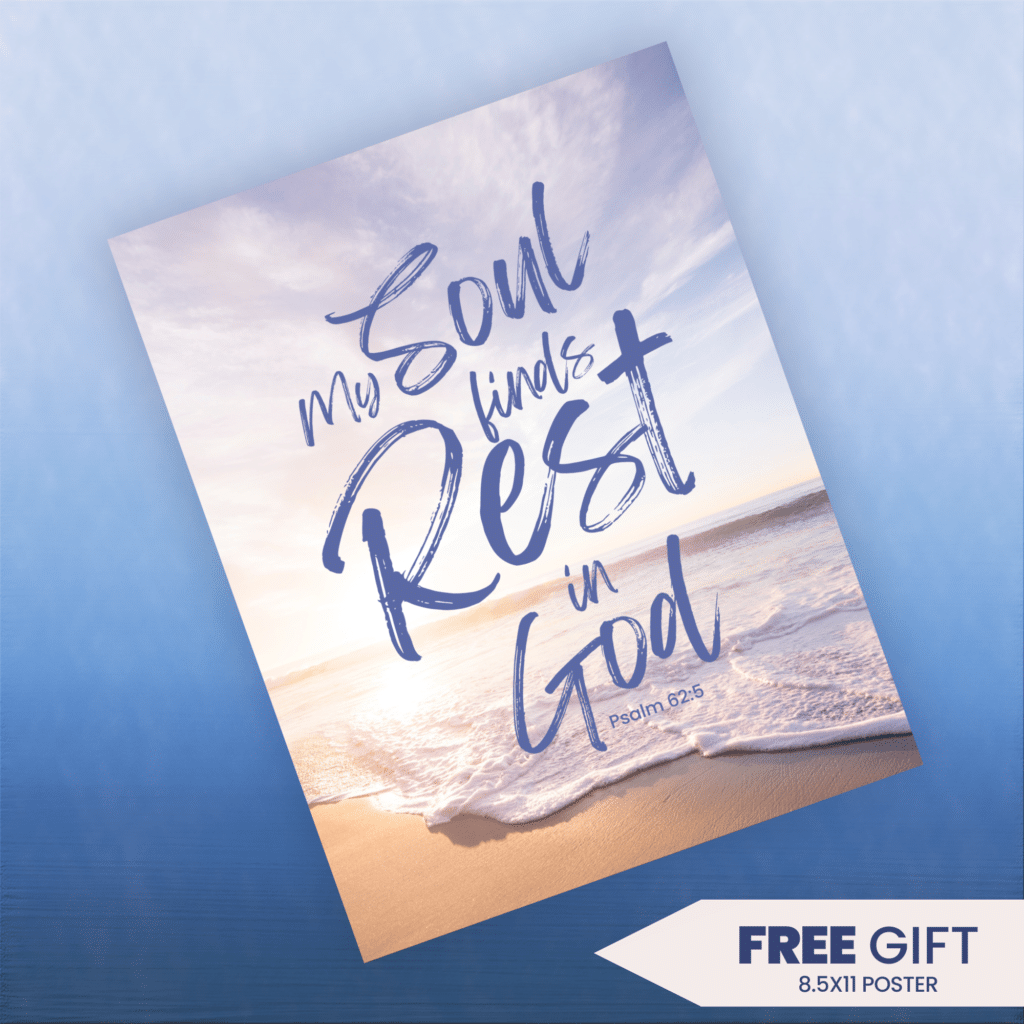 Journal/Prayer Prompts: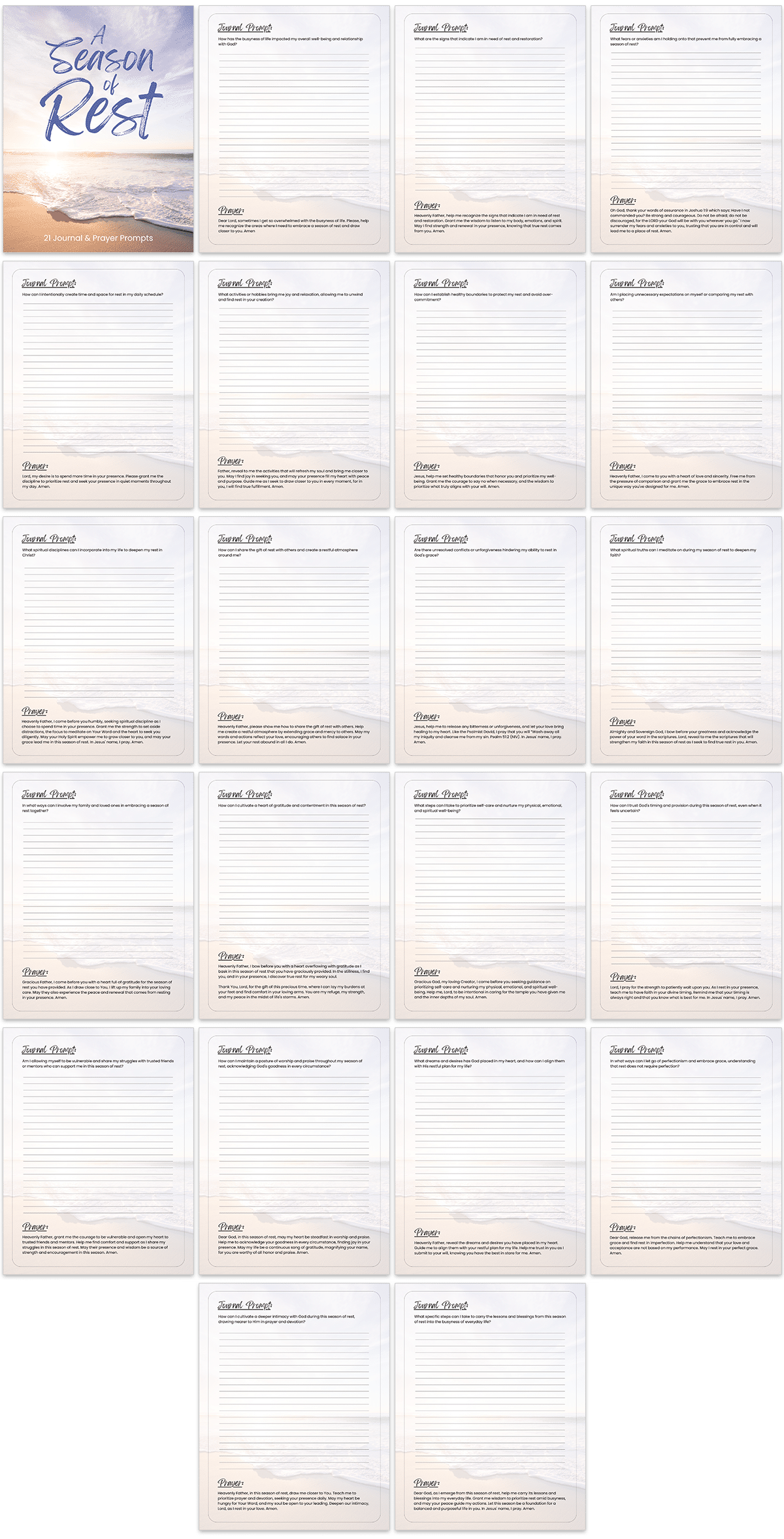 Each page starts with a journal prompt with space to write out their thoughts followed by a prayer for this specific need.
*Note content is provided within the Canva Templates and Word Documents. Having your templates in Canva makes it sooo easy for you to customize for your people!  Change fonts, use different images, add your own words and calls to action.
With full rights to edit as you wish, you can be as creative as you like!
Only $19.97!

(Note: This is included in Our Faith Journaling Club during August!)