You're invited to be part of our Love Changes The World Summit.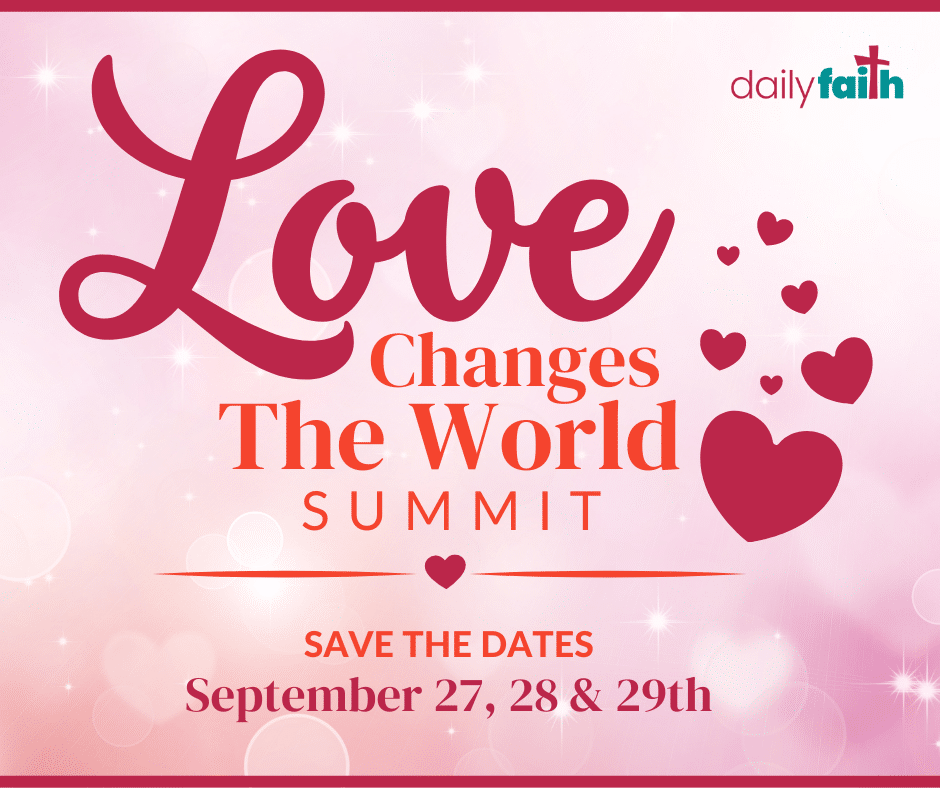 Christian Content Creators know the power of God's Love in their lives. They've felt the impact and want to share it with others, indeed they feel called to do so – but so much can stand in the way.  Fears & insecurities may tie you in knots and make you feel like you're not ready. You may think you lack tactical and technical know how on a basic level.  Considering how desperate the world is for more love in every nook and corner, we mustn't let anything stand in the way a moment longer.
That's why we're creating the Love Changes The World Summit, to embolden and empower more people to share God's Love with others.
Our Live Event will run September 27, 28 & 29th, 2022. (Live sessions will air at 11am Eastern.)
We're all set for speakers now but still welcome SWAG Contributors 🙂
Personal Stories (25 Minutes – Live): How has love changed your world? Tell your story!
Ministry Stories (25 Minutes – Live): How have you used your platform to spread more love, grace & mercy? Share your expertise!
Technical Training (25 Minutes – Pre-Recorded): Teach us by demonstration how to have more effective websites, more engaging social platforms, a faster growing community, etc.
Bless Bag Contributors (Claimed from you by our attendees): What do you have to offer as a downloadable gift or digital training that will serve and equip faith-based creators?
Use the form below to express interest in any/all of these partnership options. (If you're interested in being a Speaker & Bless Bag Contributor, fill out both sections – leave blank any areas that don't apply to you.)
Applications are extended through September 3rd.
Free event registration will open on September 12th and we ask all of our event partners to share an invite to their communities at least twice.
You'll receive a copy of your submission and hear from us within a few days! Thank you for your interest in partnering .