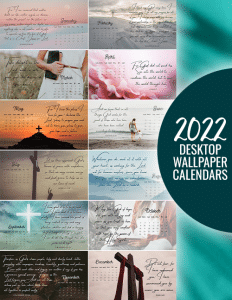 Introducing Private Label Rights to 2022 Desktop Wallpaper Calendars
This is a Canva Template Set designed with a feminine flair to help the women in your community keep God's word front and center in their lives.
These images are sized to be perfect for desktop wallpaper, so your people will set them for use on their laptops or desktops – and if you add your ministry logo, you'll be top of mind too!
Give away the entire set at the beginning of the year or send them out monthly to stay in touch.
Note all content is provided within the Canva Template. We don't provide other versions of the text. Having it all in Canva makes it sooo easy for you to customize for your people!  Change fonts, use different images, add your own words and calls to action.
The package includes:
12 wallpapers including a hand picked scripture and monthly calendar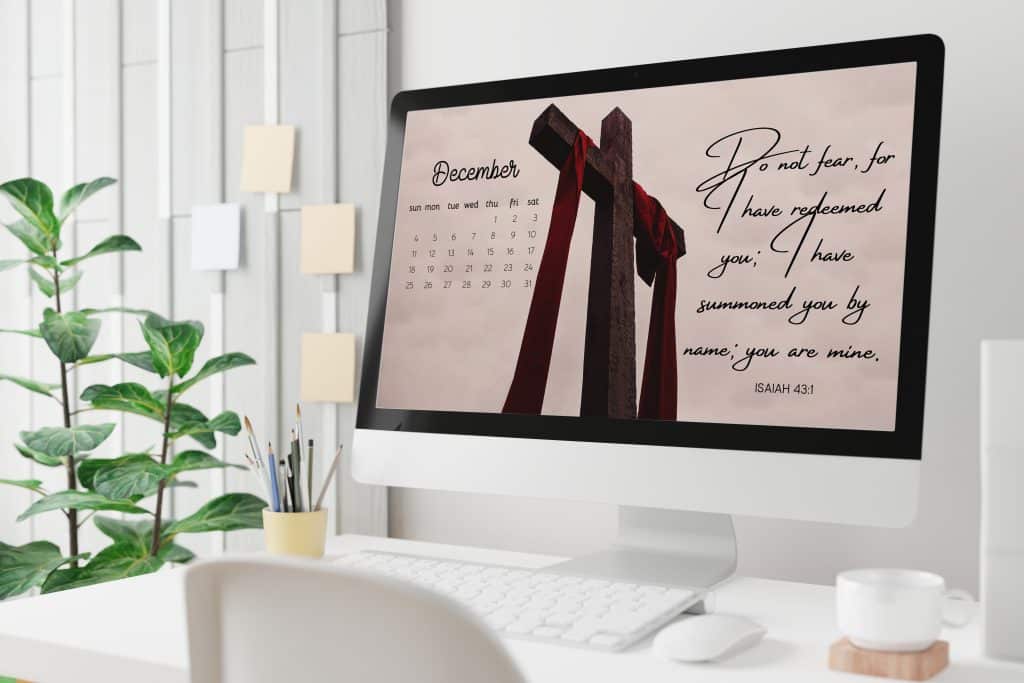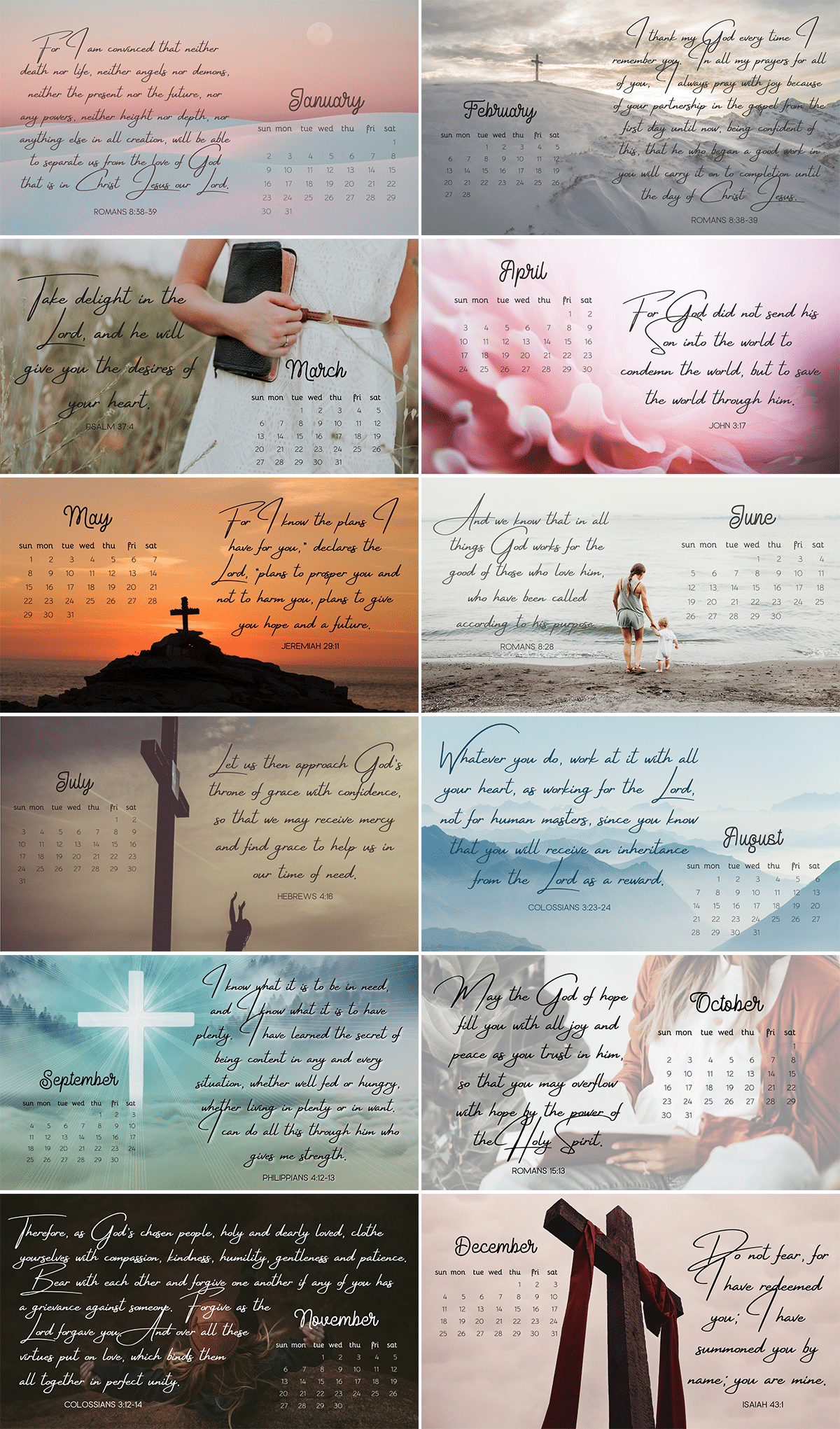 With full rights to edit as you wish, you can be as creative as you like!
Only $7!