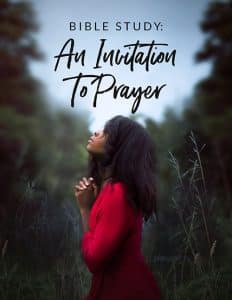 Introducing Private Label Rights to a Bible Study: An Invitation to Prayer.
The study includes six full lessons. You'll invite your people to dig into the Word, write in response to their readings, understand more about how God wants them to join in prayer, and journal their reflections.
With full PLR rights, you can edit/adapt the study materials to suit your personal perspectives, add your own stories, whatever you wish.
Use it to offer a six week bible study program or offer it as a self guided journey. It's always up to you!
With full rights to edit as you wish, you can be as creative as you like!
Are you unfamiliar with PLR? Learn more here.
9,736 Total Word Count – Workbook (Editable Word Document)
eCover Images Provided (JPG & Editable PSD Files)
Excerpt from Lesson One:
HEAVEN'S CONNECTION WITH YOUR PRAYER
Let's look at these scriptures to give you an even clearer picture of man and heaven in connection with this invitation to prayer.
If my people, who are called by my name, will humble themselves and pray and seek my face and turn from their wicked ways, then will I hear from heaven and will forgive their sin and will heal their land. (2 Chronicles 7:14)
Be joyful always; Pray continually without ceasing; Give thanks in all circumstances, for this is God's will for you in Christ Jesus. (1 Thessalonians 5:16-19)
 I tell you the truth, whatever you bind on earth will be bound in heaven, and whatever you loose on earth will be loosed in heaven. Again, I tell you that if two of you on earth agree about anything you ask for, it will be done for you by my father in heaven. For where two or three come together in my name, there am I with them. (Matthew 18:18-20)
 Then Jesus told His disciples that parable to show them that they should always pray and not give up. (Luke 18:1-2)
 These verses show man's clear authority in prayer and how that authority determines God's will on the earth.
But, why do we need to exercise this authority? Why is this so important to prayer in the earth? People even ask, "If God is sovereign why do we need to pray?"
Let's look at that. You pray because…
Peek at the Bible Study!

This Bible Study is a wonderful addition to your faith based content plans. Use them to encourage others and spread God's Love, Grace & Mercy far and wide!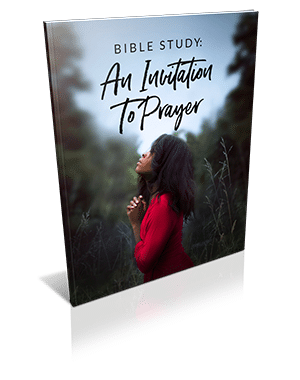 Pay $29.00 Now