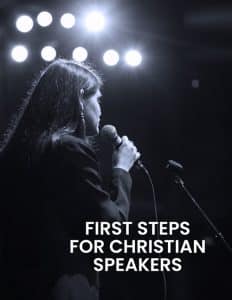 Introducing Private Label Rights to First Steps For Christian Speakers.
There's only so much impact you can have from a screen. Even with video, your message can sometimes be lost among a multitude of distractions. Your audience isn't just watching you when they're seeing a video. They might also be surfing Facebook, chatting with a loved one, and texting a friend all at the same time.
But when you are speaking at an event, your audience is giving you their full attention. This means that your impact is greater because your flock has the chance to truly absorb your words and let them take root.
Show your flock how to get started as a Christian speaker with this short report that walks them step-by-step through creating their message, defining their audience, and finding their first speaking opportunities.
Along with the report, you'll also find a printable handout and checklist so your audience can implement what you're sharing!
Use this content on your blog, in an email sequence or offer as a download gift for new subscribers.
With full rights to edit as you wish, you can be as creative as you like!
Are you unfamiliar with PLR? Learn more here.
3,221 Total Word Count – Report/Workbook (Editable Word Document)
749 words – Checklist (21 Tips & Ideas)
Printable Handout – (Editable Canva Template & PDF Versions)
eCover Images Provided (JPG & Editable PSD Files)
Peek at the Contents
The Report/Workbook: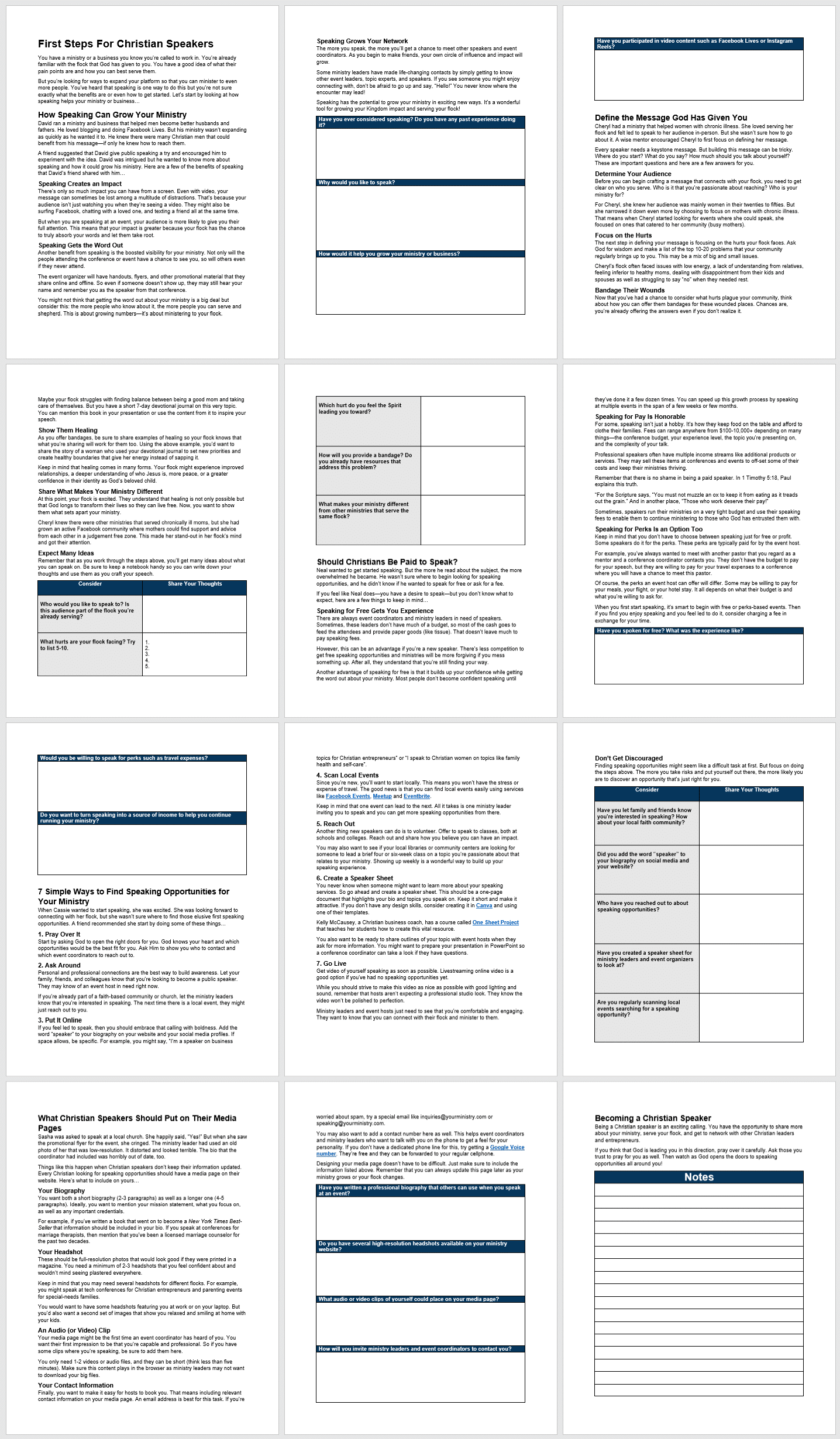 The Checklist: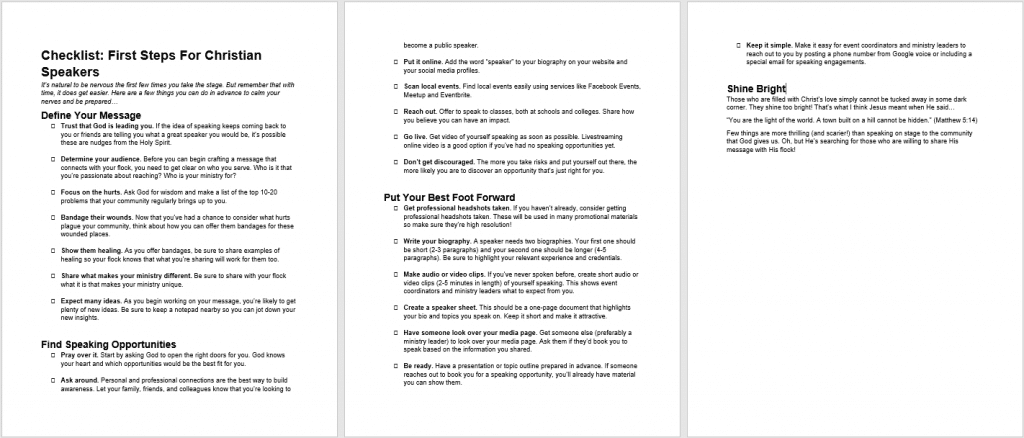 The Printable Worksheet: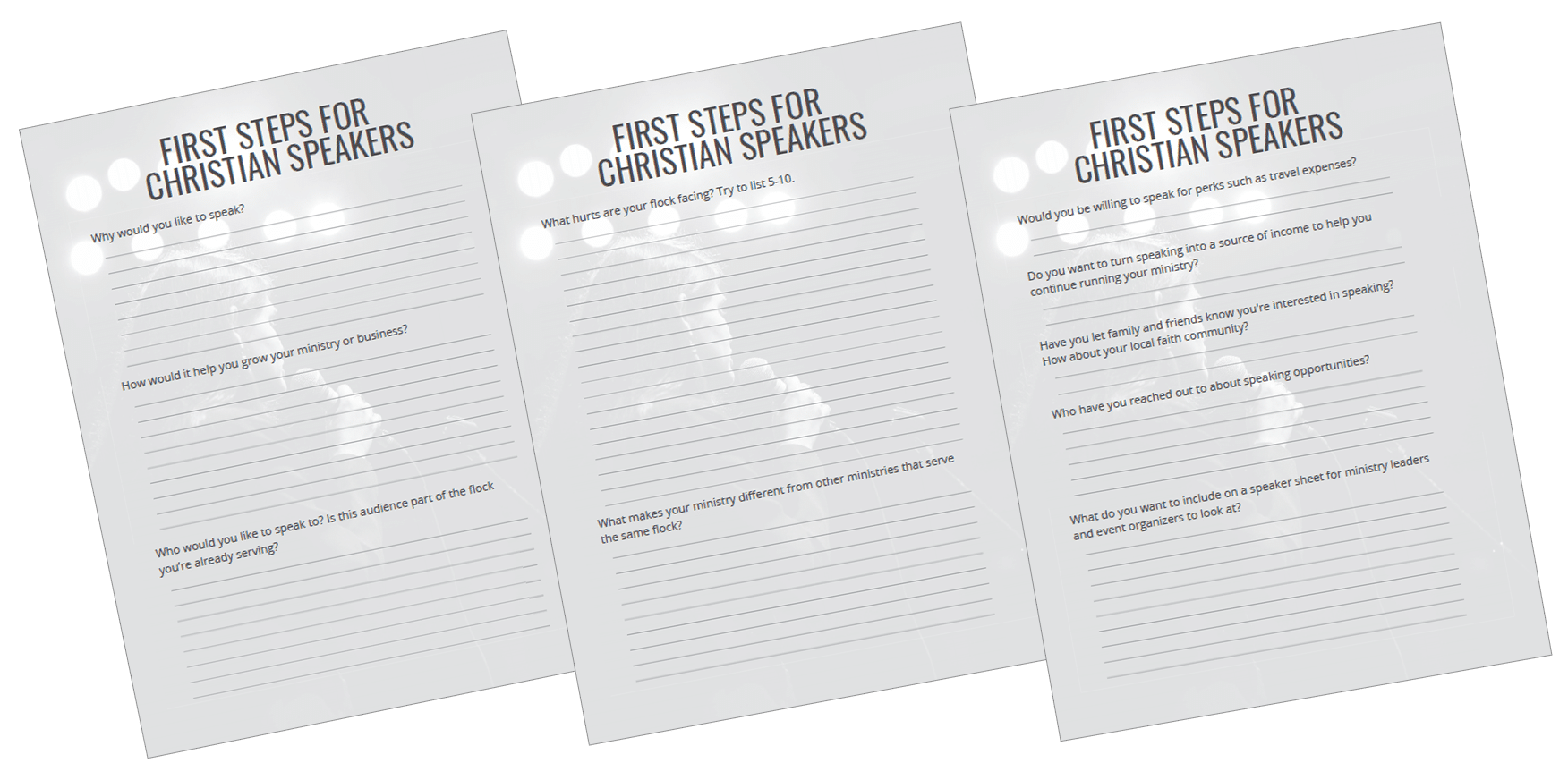 The Ecover: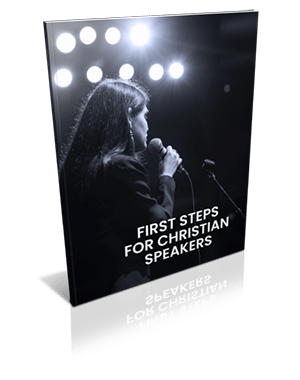 This package is a wonderful addition to your faith based content plans.  Use them to encourage others and spread God's Love, Grace & Mercy far and wide!
Only $29!