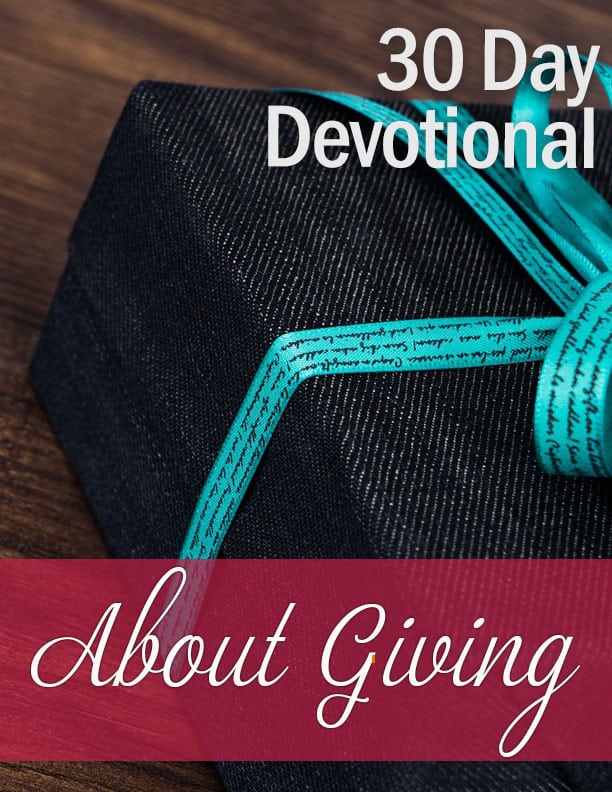 Introducing Private Label Rights to a 30 Day Themed Devotional Set About Giving.
Use them on your blog, in an email sequence or offer the entire set as a download.
With full rights to edit as you wish, you can be as creative as you like!
Are you unfamiliar with PLR? Learn more here.
Devotions Are A Minimum of 225 Words Each
8603 Total Word Count (Editable Word Document)
Social Friendly Title Images Provided (JPG & Editable PSD Files)
Example Devotional From This Set:
Giving to a Friend

"Jonathan took off the robe he was wearing and gave it to David, along with his tunic, and even his sword, his bow and his belt." – 1 Samuel 18:4, NIV

Jonathan and David were the best of friends. Jonathan was King Saul's son but he also loved David. Jonathan must have heard the rumors about David and how he was selected to be the future king of Israel.

It was a position that Jonathan may have looked forward to one day holding. Perhaps he'd even imagined as a young boy what it would be like to be king over a great nation that God had richly blessed.

But he never showed any malice toward David over this. If anything, Jonathan cared for David as he did his own soul. He embraced his friend as the future king without letting his ego get in the way.

It can be hard when someone else is promoted in your place. Perhaps your co-worker got the raise you wanted or a friend was publicly commended for an idea that you came up with together.

Be like Jonathan and refuse to become focused on what should have been yours. Instead, seek to love your friend or co-worker and provide them with what they need to serve God wholeheartedly.

God, I confess: sometimes, I get so caught up in what I want that I forget Your plans are so much bigger than my own! Help me to be gracious and kind even when others get what I want.
The Devotional Titles:
Generosity Starts with the Heart
The Boomerang Gift
Sharing with Others
Whose Day Will You Brighten?
When You Encounter a Family in Crisis…
Paying It Forward
When You Need Wisdom
Finding Strength
Giving of Your Time and Energy
For the Love of Others
The Gift of Immanuel
When Generosity Is Contagious…
Multiplied Meals
Discovering a New Purpose
Playing Secret Santa
Giving to a Friend
Understanding Your Spiritual Gift
When Giving Is a Struggle
The Gift of Music
Giving in Honor of Loved Ones
The Least of These
Speaking Life over Others
Good Works to Do
Every Good Gift
When You Surrender A Dream…
The Kindness Rocks Project
From Your Abundance
The Gift of a Father's Presence
A Rich Inheritance
God's Positioning System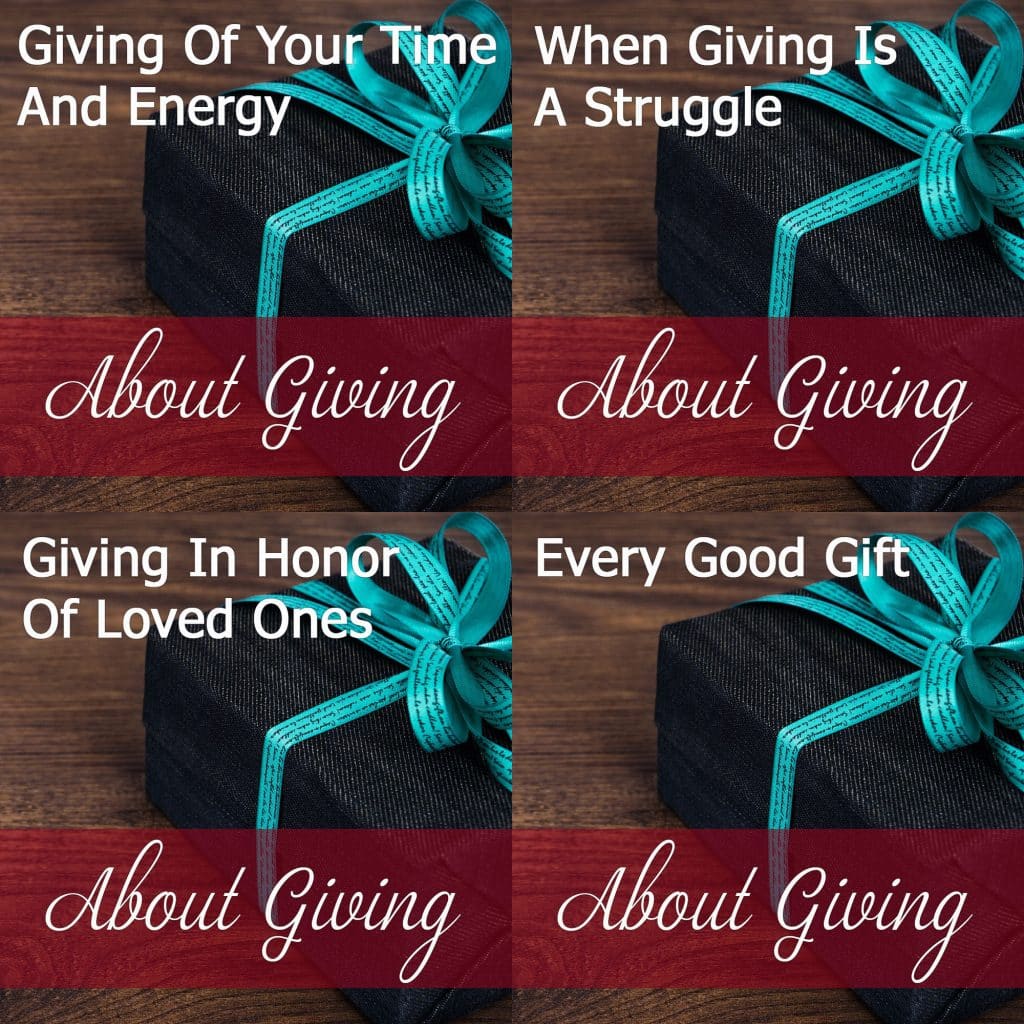 These devotions are a wonderful addition to your faith based content plans.  Use them to encourage others and spread God's Love, Grace & Mercy far and wide!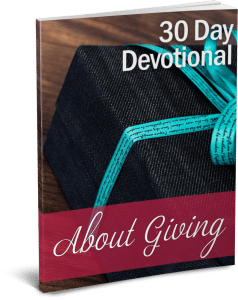 Pay $14.97 Now