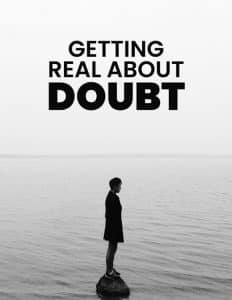 Introducing Private Label Rights to a Report Getting Real about Doubt.
Use this content on your blog, in an email sequence or offer the Report as a download gift for new subscribers.
With full rights to edit as you wish, you can be as creative as you like!
Are you unfamiliar with PLR? Learn more here.
2,772 Total Word Count – Report (Editable Word Document)
2,456 Total Word Count – 7-Day Devotional Journal (Editable Word Document)
eCover Images Provided (JPG & Editable PSD Files)
Peek at the Content:
Report: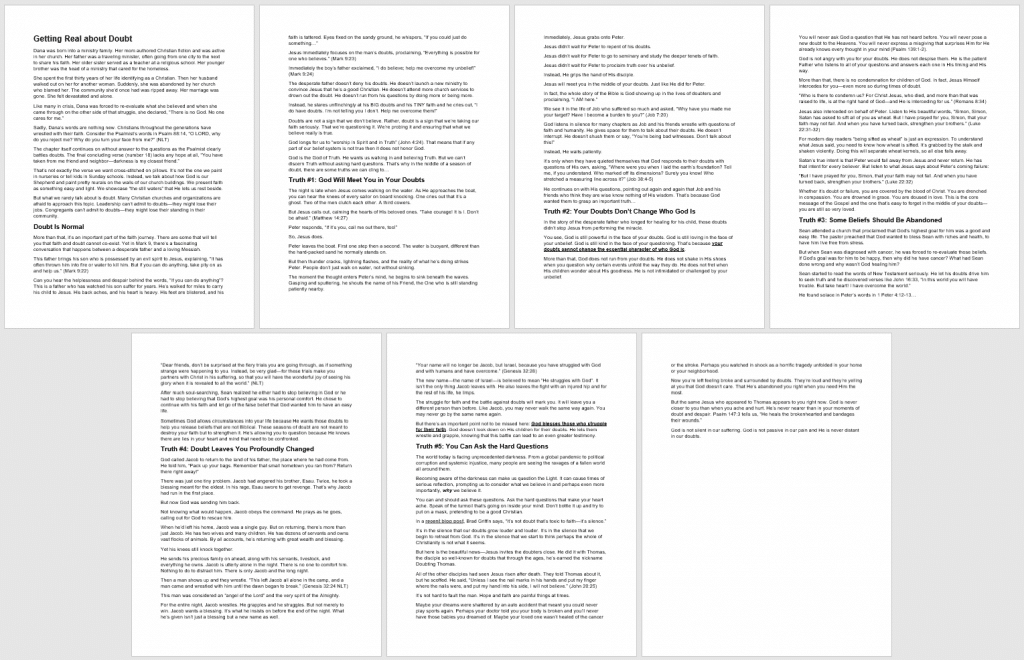 7-Day Devotional Journal: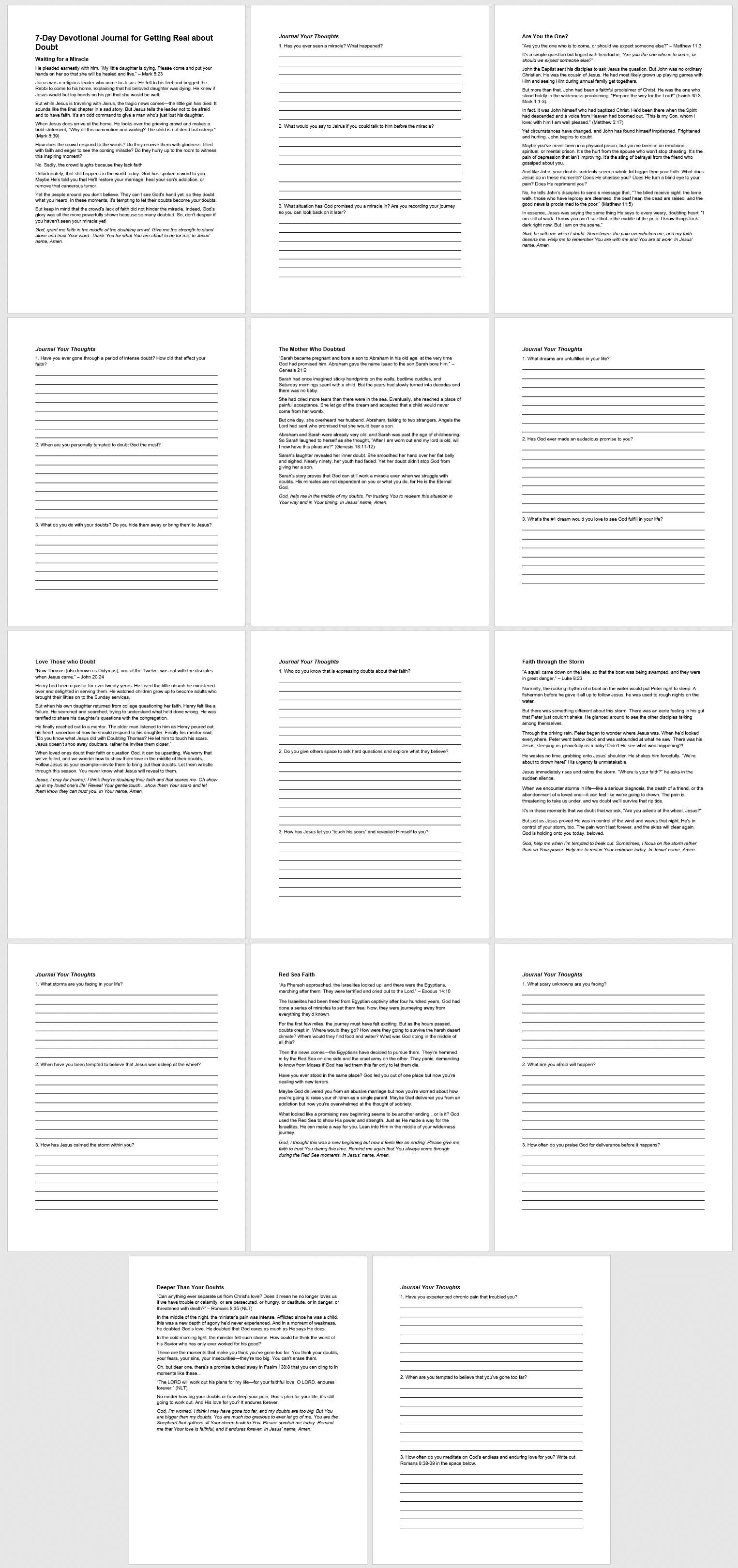 Example Excerpt:
It's in the silence that our doubts grow louder and louder. It's in the silence that we begin to retreat from God. It's in the silence that we start to think perhaps the whole of Christianity is not what it seems.
But here is the beautiful news—Jesus invites the doubters close. He did it with Thomas, the disciple so well-known for doubts that through the ages, he's earned the nickname Doubting Thomas.
All of the other disciples had seen Jesus risen after death. They told Thomas about it, but he scoffed. He said, "Unless I see the nail marks in his hands and put my finger where the nails were, and put my hand into his side, I will not believe." (John 20:25)
It's not hard to fault the man. Hope and faith are painful things at times.
…But the same Jesus who appeared to Thomas appears to you right now. God is never closer to you than when you ache and hurt. He's never nearer than in your moments of doubt and despair. Psalm 147:3 tells us, "He heals the brokenhearted and bandages their wounds."
This mini report is a wonderful addition to your faith based content plans.  Use them to encourage others and spread God's Love, Grace & Mercy far and wide!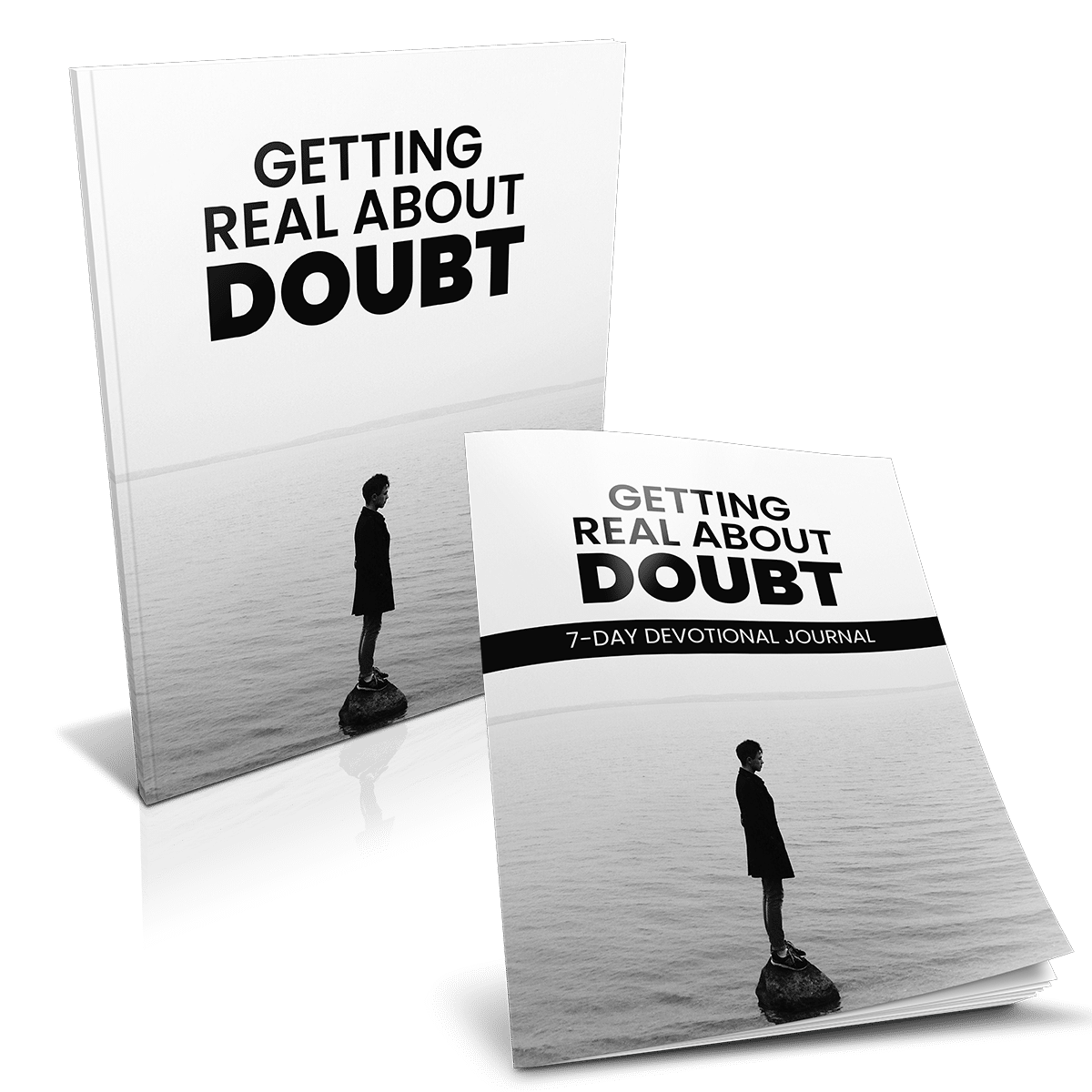 Only $19.97!