Introducing a 5 Article Pack focused on Easter Family Traditions That Bring Joy.
Easter is a special time of year where we specifically focus on the resurrection of Jesus Christ, our Lord and Savior and we know you'd like a time-saving way to share more Bible and Faith focused content with your community.
We've got you covered!
This package includes:
Article #1 – Have Fun With Easter Traditions (571 words)
Article #2 – Resurrection Eggs (568 words)
Article #3 – Go See A Passion Play (482 words)
Article #4 – Watch A Favorite Easter Movie (411 words)
Article #5 – Church/Community Events (505 words
Canva Template – 5 Social Graphics that Compliment the Content
Peek at the Articles!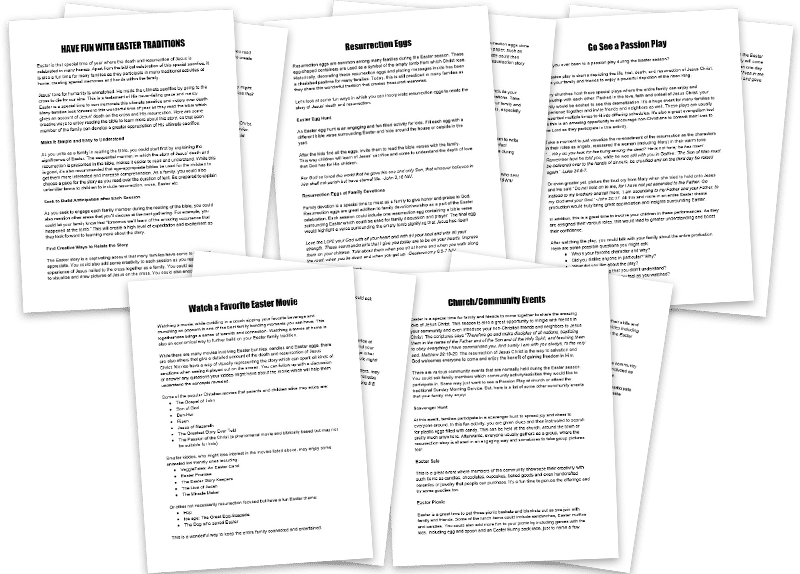 Share the content on your blog, use the content as a script for a podcast or video, use the as part of a newsletter – a church can use this content in a weekly newsletter even!
With full rights to edit as you wish, you can be as creative as you like!
Are you unfamiliar with done-for-you Ministry Tools? Learn more here.
And the Social Graphics that Compliment the Each Article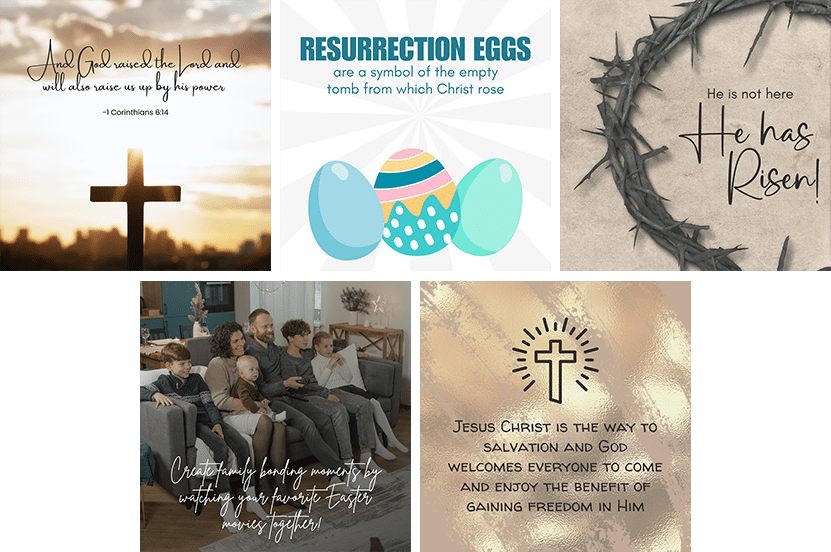 Note the social graphics are provided within the Canva Template. We don't provide other versions of the images. Having it in Canva makes it sooo easy for you to customize for your people!  Change fonts, use different images, change or add your own text.
This package is a wonderful addition to your faith based content plans.  Use them to encourage others and spread God's Love, Grace & Mercy far and wide!
Only $19!