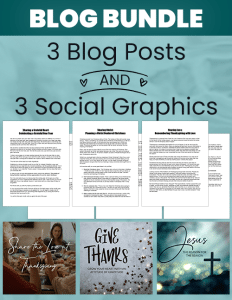 Introducing Private Label Rights to Celebrating A Faith-Based Holiday Season.
Holidays can be hard for many people. Some people experience loss and loneliness. Others, rifts with family members. Many overextend themselves to buy expensive gifts.  Not to mention the all out commercialization of the season rather than the reason for it, Jesus Christ.
Use this blog bundle to share the where our focus should be this holiday season.
With full rights to edit as you wish, you can be as creative as you like!
Are you unfamiliar with PLR? Learn more here.
Blog Post #1 – Sharing Love: Remembering Thanksgiving with Love – 778 Words (Editable Word Document)
Blog Post #2 – Sharing Christ: Planning a Christ Centered Christmas – 770 Words (Editable Word Document)
Blog Post #3 – Sharing a Grateful Heart: Celebrating a Grateful New Year – 716 Words (Editable Word Document)
3 Social Graphics Provided (JPG & Editable PSD Files)
Peek at the Contents
The Blog Posts: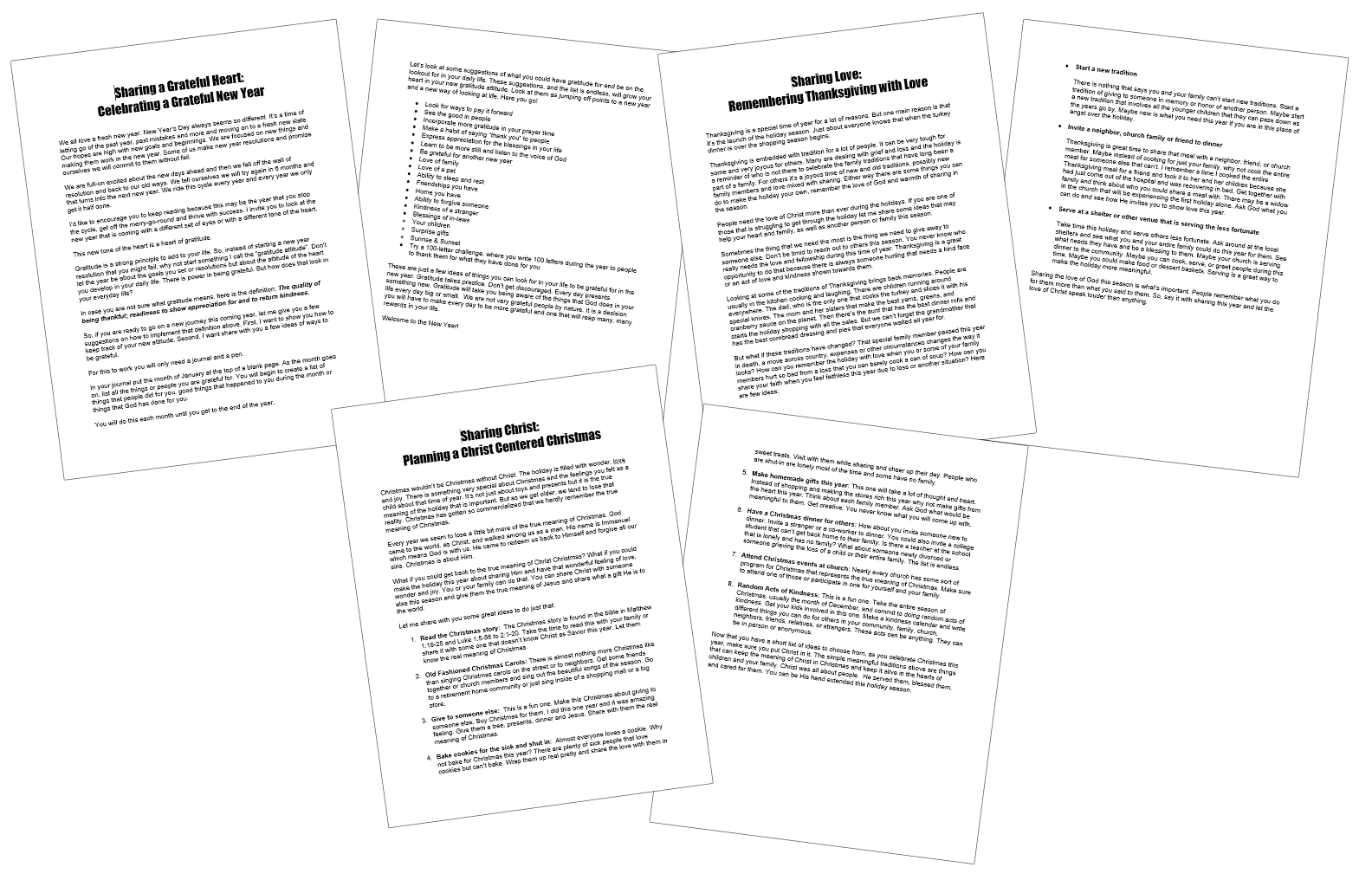 The Social Graphics:

This package is a wonderful addition to your faith based content plans.  Use them to encourage others and spread God's Love, Grace & Mercy far and wide!
Only $12.97!