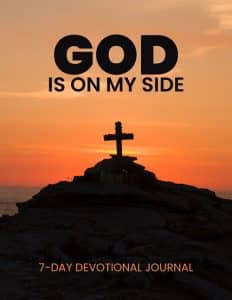 Introducing a Done-For-You Ministry Resource: God Is On My Side.
Facing injustice and hatred is a universal experience. Everyone has an unfortunate encounter with one or both of these situations at some point in their life.
You might feel angry at God, betrayed by Him, or even think He let you down. You're not alone in your feelings and it's natural to experience them. But working through them in a healthy way is essential to finding healing and freedom.
This done-for-you content was designed to help you minister to those who are dealing with injustice and struggling with their faith during it.
Use this content on your blog, in an email sequence or offer the Report as a download gift for new subscribers.
Perfectly Prepared For Ministry Outreach!
Whether you want to use these devotions to serve the people you already know – or share them for ministry outreach, we're thrilled to know we're saving you time and supporting your mission to love on others.
With full rights to edit as you wish, you can be as creative as you like!
Are you unfamiliar with done-for-you content? Learn more here.
2,454 Total Word Count – Report (Editable Word Document)
2,398 Total Word Count – 7-Day Devotional Journal (Editable Word Document)
eCover Images Provided (JPG & Editable PSD Files)
Peek at the Content:
Report: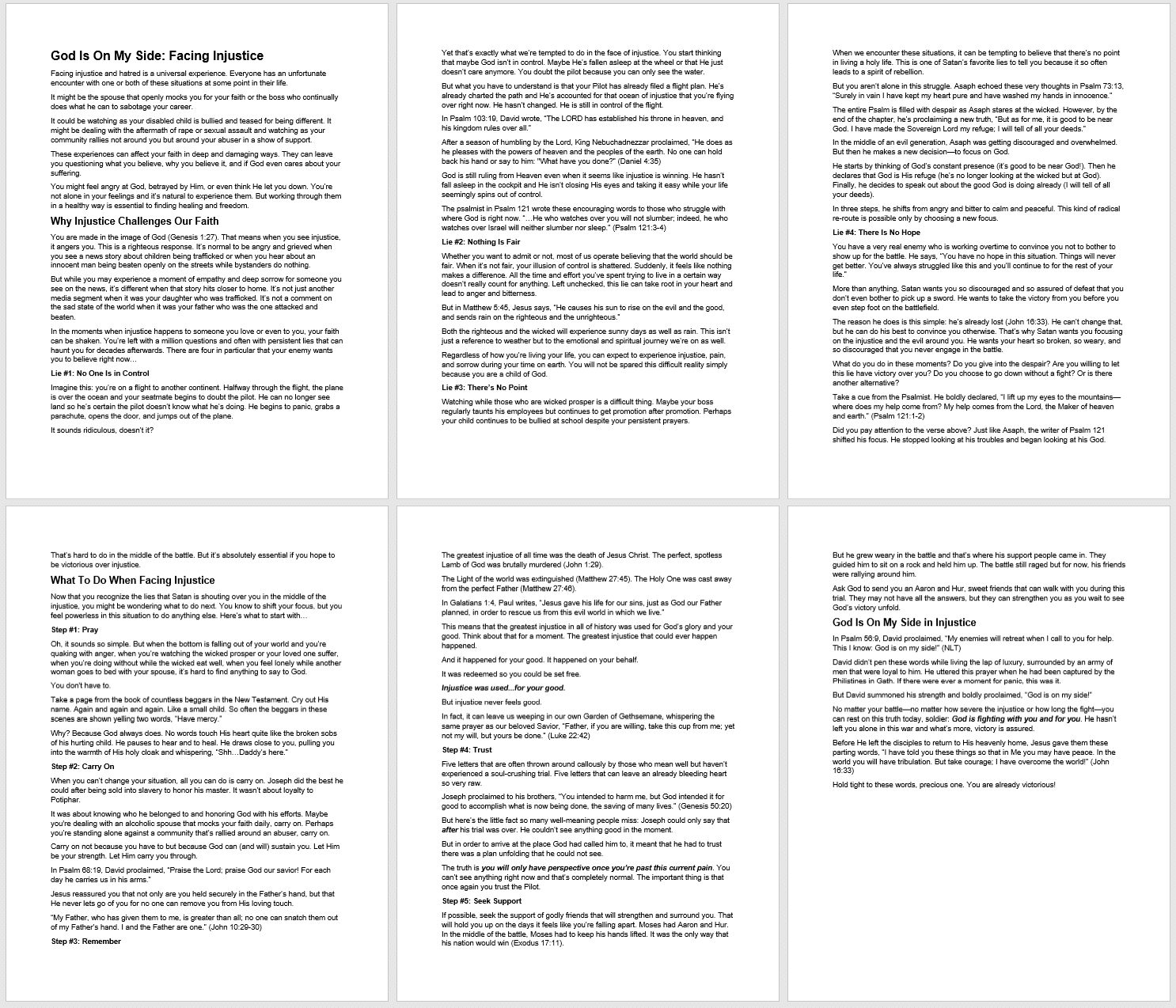 7-Day Devotional Journal: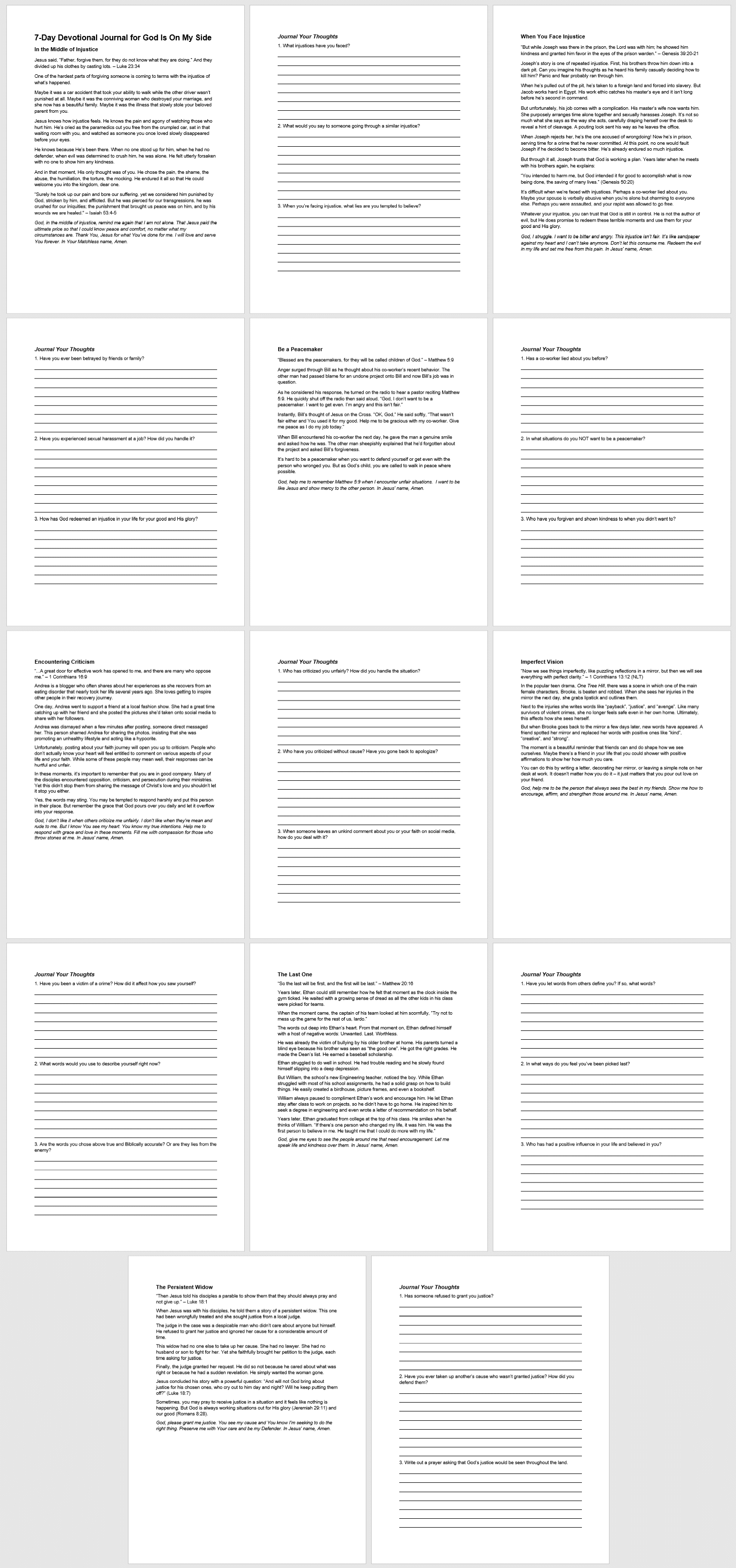 Example Excerpt:
The greatest injustice of all time was the death of Jesus Christ. The perfect, spotless Lamb of God was brutally murdered (John 1:29).
The Light of the world was extinguished (Matthew 27:45). The Holy One was cast away from the perfect Father (Matthew 27:46).
In Galatians 1:4, Paul writes, "Jesus gave his life for our sins, just as God our Father planned, in order to rescue us from this evil world in which we live."
This means that the greatest injustice in all of history was used for God's glory and your good. Think about that for a moment. The greatest injustice that could ever happen happened.
And it happened for your good. It happened on your behalf.
It was redeemed so you could be set free.
Injustice was used…for your good.
This mini report is a wonderful addition to your faith based content plans.  Use them to encourage others and spread God's Love, Grace & Mercy far and wide!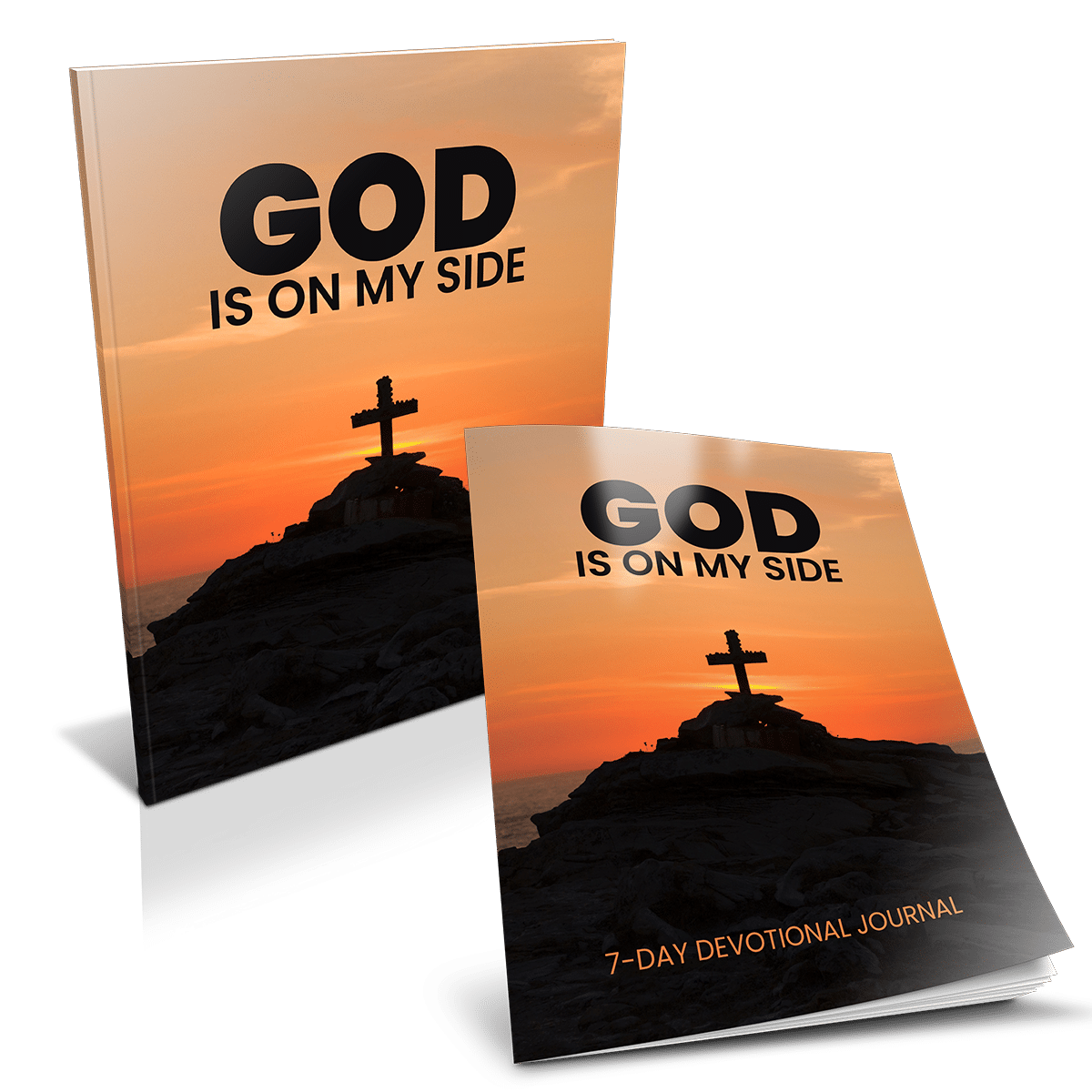 Only $19.97!