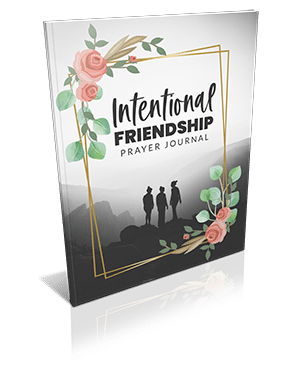 Introducing Private Label Rights to the Intentional Friendship Journal.
We wrote this resource to provide you with an incredible opportunity to be of service to women.
Women's friendships can be beautifully affirming in the best of times – but painful and difficult to navigate at other times. Being human, we make mistakes and hurt one another. It's easy to hold onto pain and withdraw so that future hurts are held at bay.
How wonderful it would be if you can be someone who calls women to reflect, pray and heal – so they can build (or even re-build) friendships that will support them the rest of their lives.
God designed us to be in relationships and we believe friendships are precious. If you agree, use this journal to offer self or group study opportunities.
You'll love the small stories told throughout the journal. They spark reflection and discussion for sure!
With full PLR rights, you can edit/adapt the study materials to suit your personal perspectives, add your own stories, whatever you wish.
With full rights to edit as you wish, you can be as creative as you like!
Are you unfamiliar with PLR? Learn more here.
4,374 Total Word Count – Journal (Editable Word Document)
eCover Images Provided (PNG & Editable PSD Files)
Excerpt from Lesson One:
Some Friendships Are Short
Beth continues…
"Just as I was coming to faith, she moved away.
The question on my mind at the time was why bring her into my life just to take her away the minute I was ready to truly be discipled?
I don't know if you get the humor in that. Of course, she'd been discipling me all along.
Looking back, I can guess God knew I'd have been too reliant on her and He was creating a season where I would trust him to bring me new friends – which of course He did."
Peek at the Journal!

This Journal is a wonderful addition to your faith based content plans. Use them to encourage others and spread God's Love, Grace & Mercy far and wide!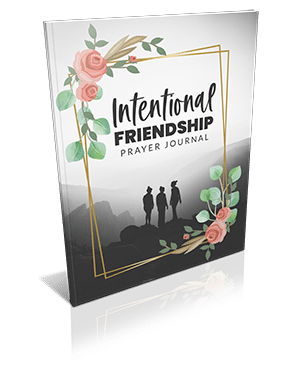 Pay $29.00 Now