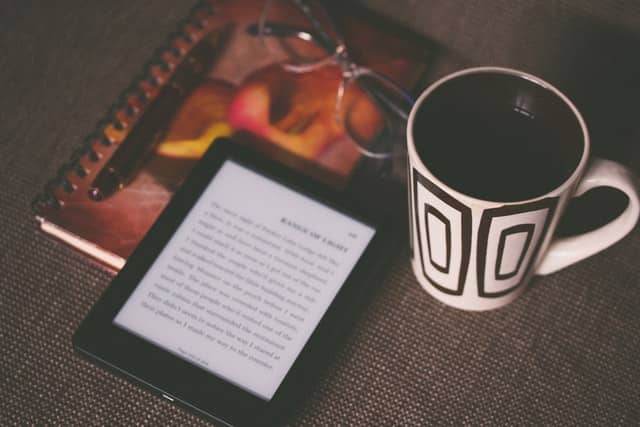 Introducing a 30 Day Devotional Set About Loving Others.
Your people crave more quiet time to spend with God and a sweetly inviting daily devotion is perfect for that. 
Perfectly Prepared For Ministry Outreach!
Whether you want to use these devotions to serve the people you already know – or share them for ministry outreach, we're thrilled to know we're saving you time and supporting your mission to love on others.
With full rights to edit as you wish, you can be as creative as you like!
Are you unfamiliar with done-for-you content? Learn more here.
Devotions Are A Minimum of 225 Words Each
8693 Total Word Count (Editable Word Document)
Social Friendly Prayer Images (JPG & Editable PSD Files)
Example Devotional From This Set:
The Greatest of These

"And now these three remain: faith, hope and love. But the greatest of these is love." – 1 Corinthians 13:13 (NIV)

Dana took over her husband's painting company when he died unexpectedly. Her husband's second in command was a younger man by the name of Levi. He patiently guided Dana as she took over, helping her to learn how to manage the business.

Dana's deaf daughter, Brittany, spent the summer after her sophomore year of college handling most office duties and creating a system to sort the company's paperwork.

"My husband was many wonderful things but organized, he was not." Dana says.

When Levi stopped by one afternoon with a stack of invoices, he met Brittany. The two instantly hit it off. After that, Levi regularly came into the office two or three times a week and they would chit-chat in between helping customers.

"One day, Levi came to me and asked me about Brittany's hearing," Dana shares. "I explained to him that we tried implants when Brittany was young, but they didn't work for her. She can sign though and she reads lips well." 

After Levi and Brittany had been dating for a few months, there was a mix-up with the company phones. "I got Levi's and he got mine. When I opened his, he had all of these videos on learning sign language. He said he wanted to be able to sign his proposal."  

God, when I meet people who are different from me, help me to be patient and understanding. I don't want to miss a chance to show Your love because someone doesn't look or sound like me. In Jesus' name, Amen.
The Devotional Titles:
The Last Meal
On the Way to Friendship
Love Languages
When Love Serves
Through Thick and Thin
Kindness Bingo
Love Covers All
The Greatest of These
When You Love Differently…
Letters of Love
Showing Love to Your Co-Workers
Doing Small Things with Great Love
Adopting a Grandparent
Nurture a Dream
Giving Back
Open Hands
Angel at the Gas Station
Lunch with a Stranger
Lavish Love
The Tool Library
Notes of Encouragement
Simple Acts of Love
When Love Moves You
The ICU Grandpa
Ray of Sunshine
Shining Hope
The Best Gifts
Show Hospitality
Public Praise
When Your Community Loves…
Social Friendly Prayer Images!
Each of the devotions has a prayer included and we've turned them into beautiful images you can use in a variety of places. With the included Photoshop files you can add your own branding if you wish – or use the JPGs as is.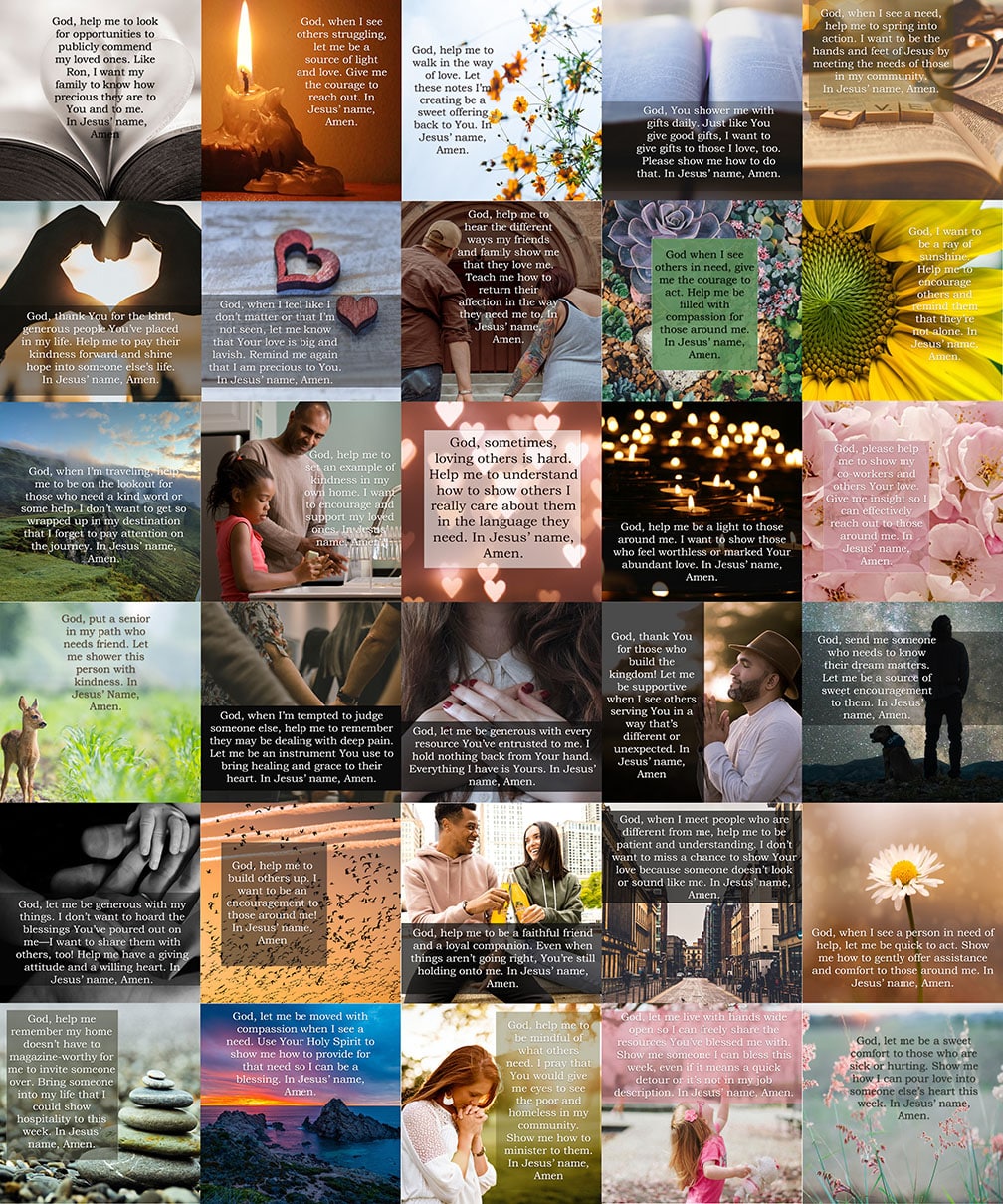 These devotions are a wonderful addition to your faith based content plans.  Use them to encourage others and spread God's Love, Grace & Mercy far and wide!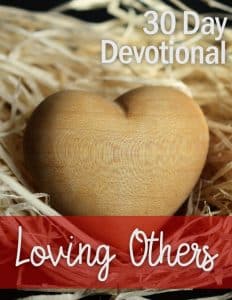 Pay $29.00 Now

Say Yes To Our New Canva Templates Upgrade Option – Only $19 More!
We've taken the complete set of devotions and moved them into two beautifully designed Canva Templates, giving you two design choices to work with – saving you hours of administrative and design time! Check out how wonderful they look all set up for you, ready to customize in your own Canva account when ready!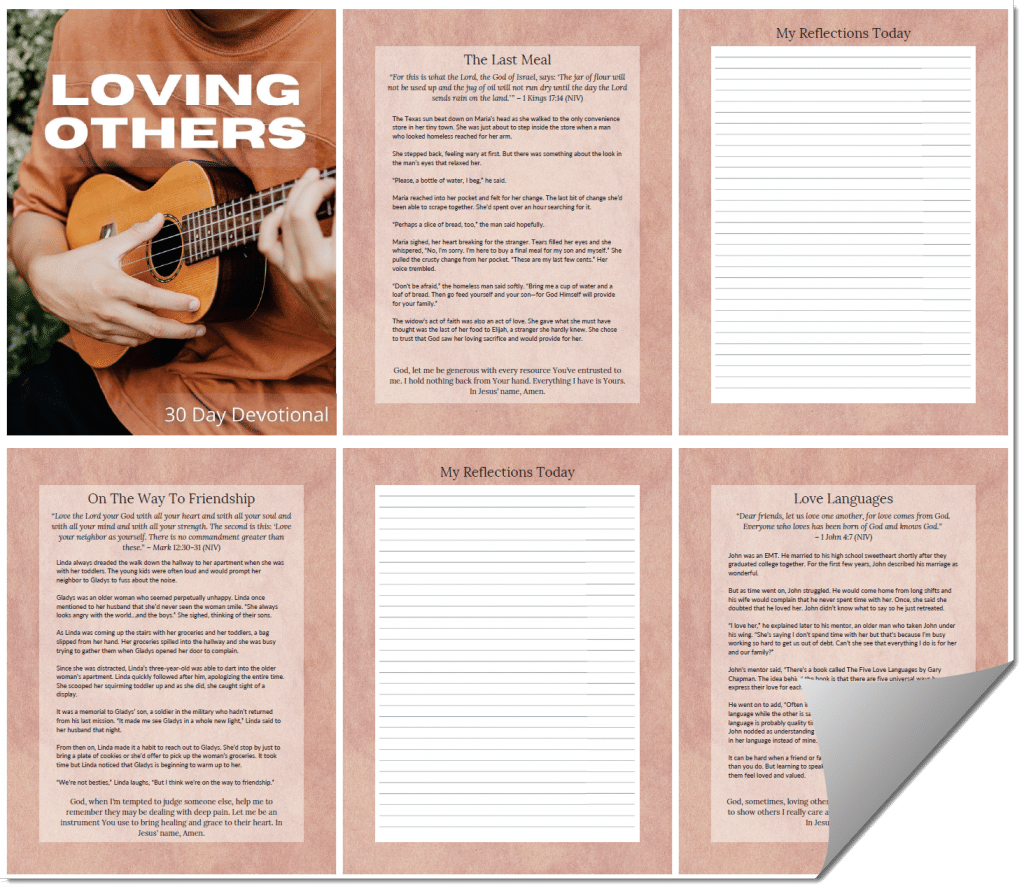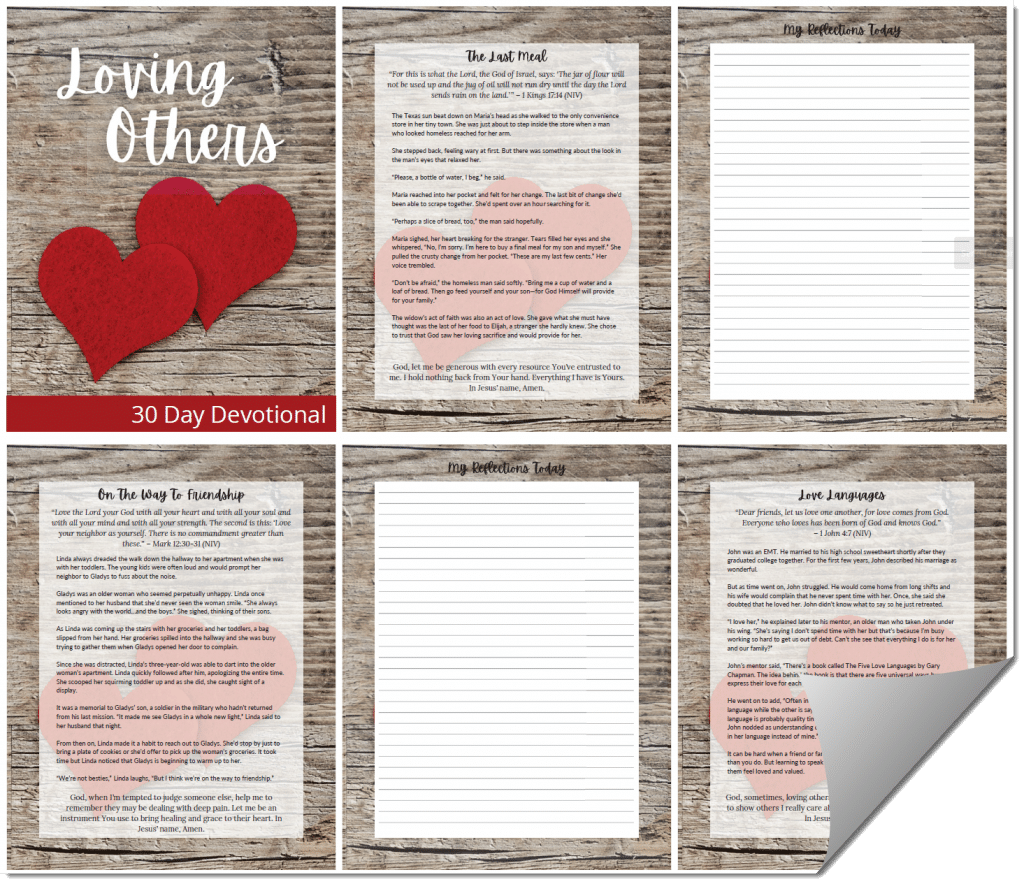 With our Canva Templates you are minutes away from adding your own content, whether you want to have an page about you or a closing call to action, it's so easy to duplicate a page and create exactly what you want.

What Can You Do With Our Done-For-You Content?
Create encouraging blog posts that support your community.
Create ministry branded ebooks to dig deeper on important topics.
Share prayer and journal prompts to support others as they grow in faith.
Offer ministry branded scripture memory tools to tuck more of God's Word into hearts and minds.
Share more encouraging messages and inspiring images on social media.
Add Biblically based content to email newsletters, saving so much time!
Offer a daily devotional by email or texts.
Run a devotional Facebook Group and create a warm space for spiritual growth.
Record the content as spoken word podcasts and reach more people on audio platforms.
Record the content in videos and expand your ministry presence on YouTube.
Add more meaningful content to the weekly church bulletin.
Support Pastor's desire to stay in touch and uplift their church family with regular messages.
Offer self-paced bible study resources or run a group bible study.
You can leverage these resources to mentor/disciple one on one.
Any of these ministry tools can be published as inspiring printables.
Create beautiful and inspiring ministry merchandise.
Our 7 Day Easy Guarantee
We stand behind our products with a 100% satisfaction guarantee. You may request a refund on any product you purchase at Daily Faith within seven days of purchase and it will be given without delay or question.
Say Yes To This Devotional Set!