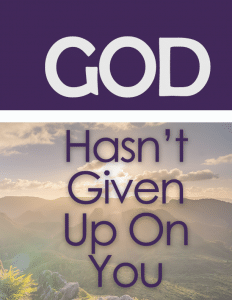 Introducing Private Label Rights to a Report God Hasn't Given Up On You.
Use this content on your blog, in an email sequence or offer the Report as a download gift for new subscribers.
With full rights to edit as you wish, you can be as creative as you like!
Are you unfamiliar with PLR? Learn more here.
2,138 Total Word Count – Report (Editable Word Document)
2,303 Total Word Count – 7-Day Devotional Journal (Editable Word Document)
694 Total Word Count – 21 Bible Verses to Remind You that God Hasn't Given Up On You (Editable Word Document)
eCover Images Provided (JPG & Editable PSD Files)
Example Excerpt:
The Secret that Weighs on You
Maybe your sin isn't the habitual type. Maybe you committed one sin long ago that still haunts you to this day. It's the one thing you've never told anyone—that day you visited the abortion clinic, the moment of the inappropriate IM chat, or the time you skimmed money off the top at work or school.
When you think about it, you still feel the familiar rush of shame and despair. You worry what God sees when He looks at you now. You imagine He shakes his head in disgust or throws up His hands in frustration.
Consider the questions that Micah, the prophet, asked about God: "Who is a God like you, who pardons sin and forgives the transgression of the remnant of his inheritance? You do not stay angry forever but delight to show mercy." (Micah 7:18) 
One of God's wonderful attributes is His mercy. In Psalm 103:10, David proclaims: "He (God) does not treat us as our sins deserve or repay us according to our iniquities." 
This mini report is a wonderful addition to your faith based content plans.  Use them to encourage others and spread God's Love, Grace & Mercy far and wide!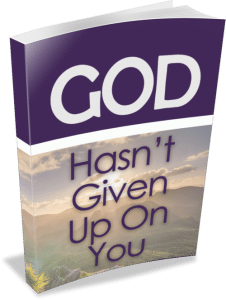 Only $17.97!