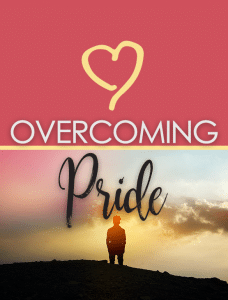 Introducing Private Label Rights to a Report Overcoming Pride.
Use this content on your blog, in an email sequence or offer the Report as a download gift for new subscribers.
With full rights to edit as you wish, you can be as creative as you like!
Are you unfamiliar with PLR? Learn more here.
2789 Total Word Count (Editable Word Document)
eCover Images Provided (JPG & Editable PSD Files)
Example Excerpt:
Even though we often feel alone in our struggles, we can learn a lot about some characters of the Bible who wrestled with pride. King Nebuchadnezzar; Saul; the kings of Israel; King Herod, Pharaoh, and Adam and Eve to name a few.
In the book of Daniel, we meet King Nebuchadnezzar, who worships other gods and tosses Shadrach, Meshach, and Abednego into the furnace for refusing to bow to his massive gold statue. Daniel even prophesies to King Nebuchadnezzar, that unless he recognizes the God of heaven and earth as the only real god, God himself will bring destruction to him. Many months pass, and one day while Nebuchadnezzar is bragging about his spectacular kingdom, his time has expired. God sends him to the wilderness to have the mind of a wild animal.  
Adam and Eve were tempted in the Garden of Eden to become more like God and know the difference between good and evil. And this is the starting line for pride.
Both the Pharaoh of Egypt and King Herod during the time of Christ's birth declared themselves of the highest rule, by initiating the execution of all baby boys. Ancient history tells us that both of these men deemed themselves god-like or, in Pharaoh's case, the Egyptians believed Pharaoh himself was a god.
This mini report is a wonderful addition to your faith based content plans.  Use them to encourage others and spread God's Love, Grace & Mercy far and wide!
Only $12.97!